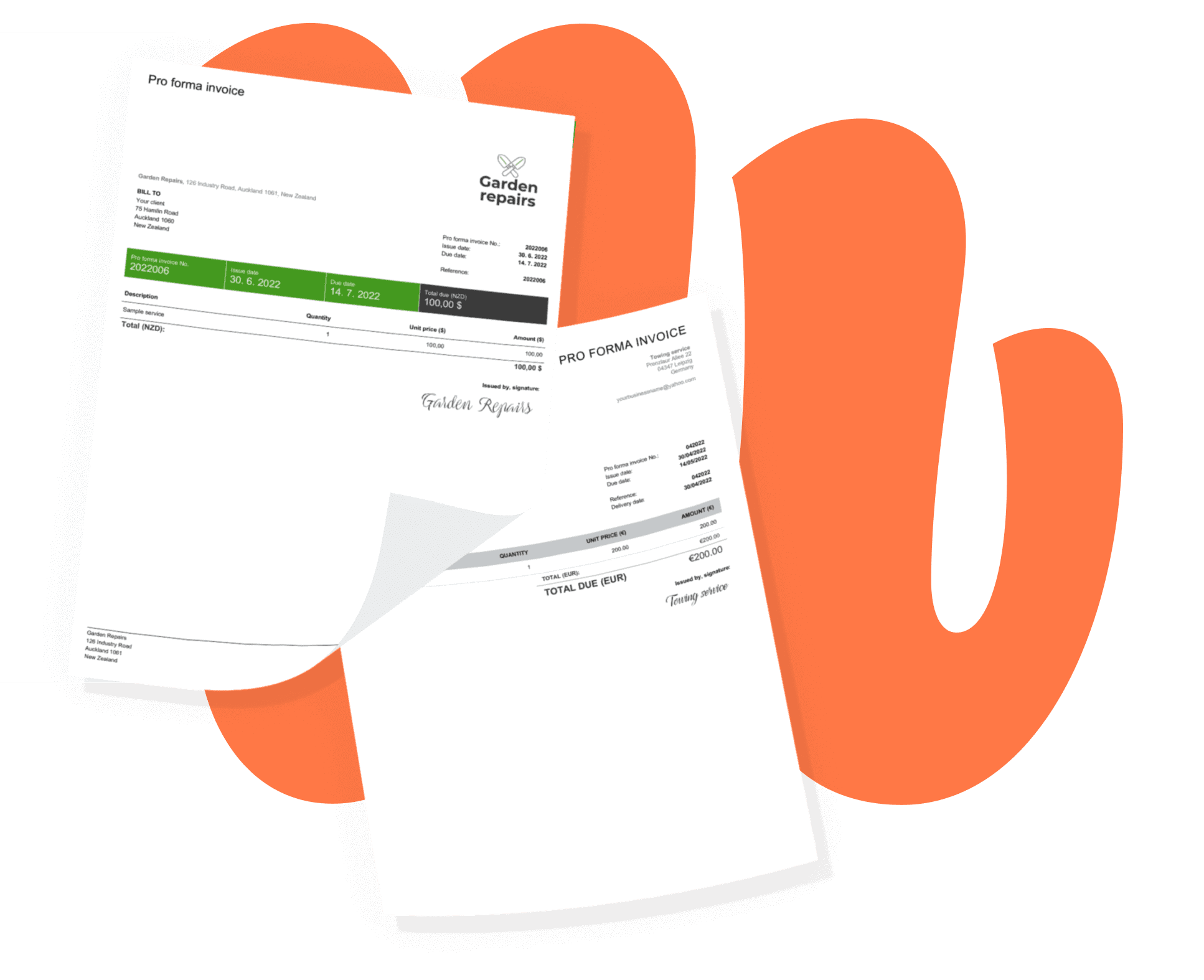 pro forma invoice template
Looking for pro forma invoice template examples? Check our designs, choose the one that fits you the best, and create your invoice.
The best pro forma invoice templates for your business
You do not need to spend time going through all the invoice templates available on the internet. We have created a free pro forma invoice forms that you can easily edit or download to your computer. Select your preferred format and start using the template now.
Stripe template
Download the template example in Word, Excel or Google Sheet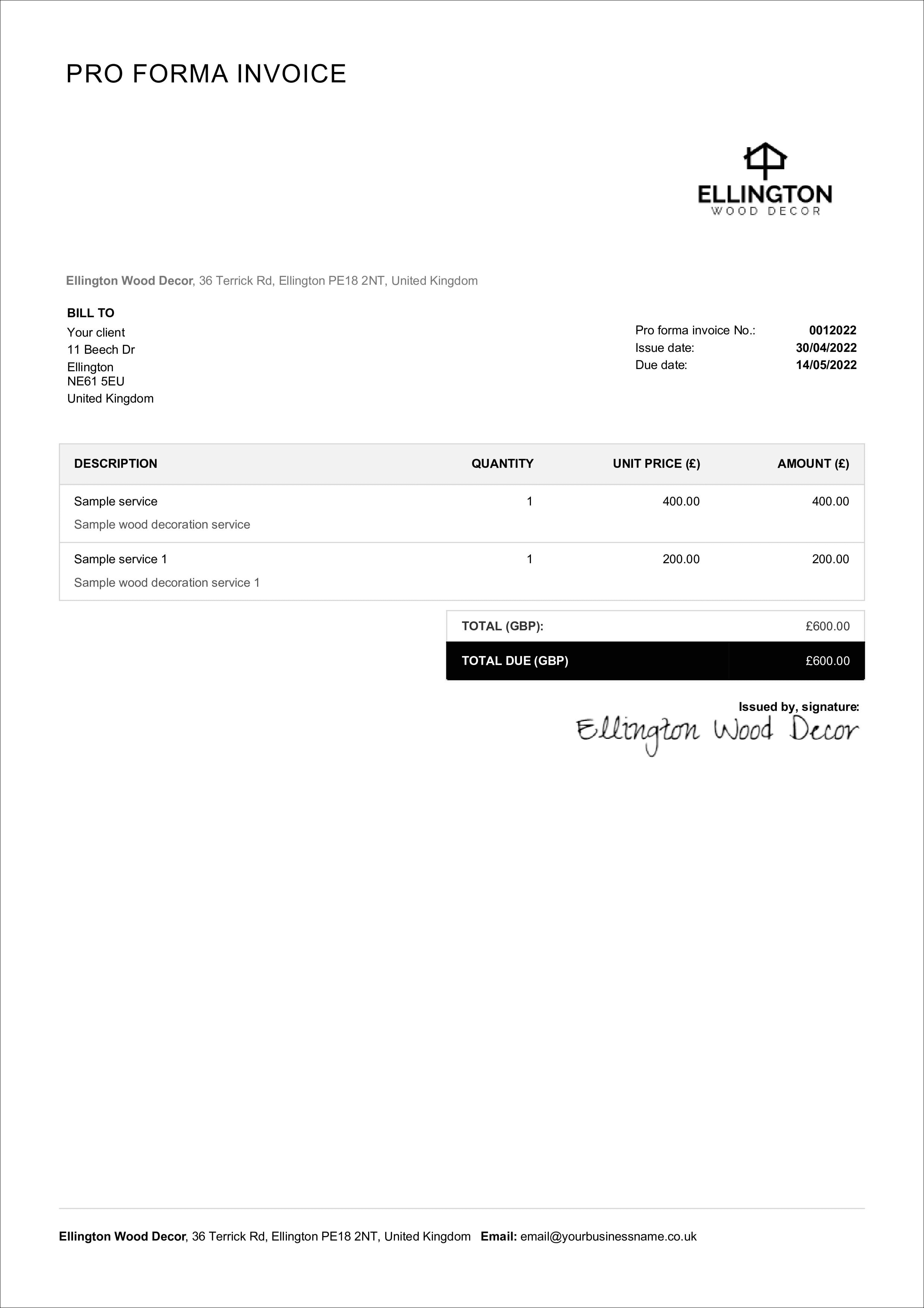 Classic template
Download the template example in Word, Excel or Google Sheet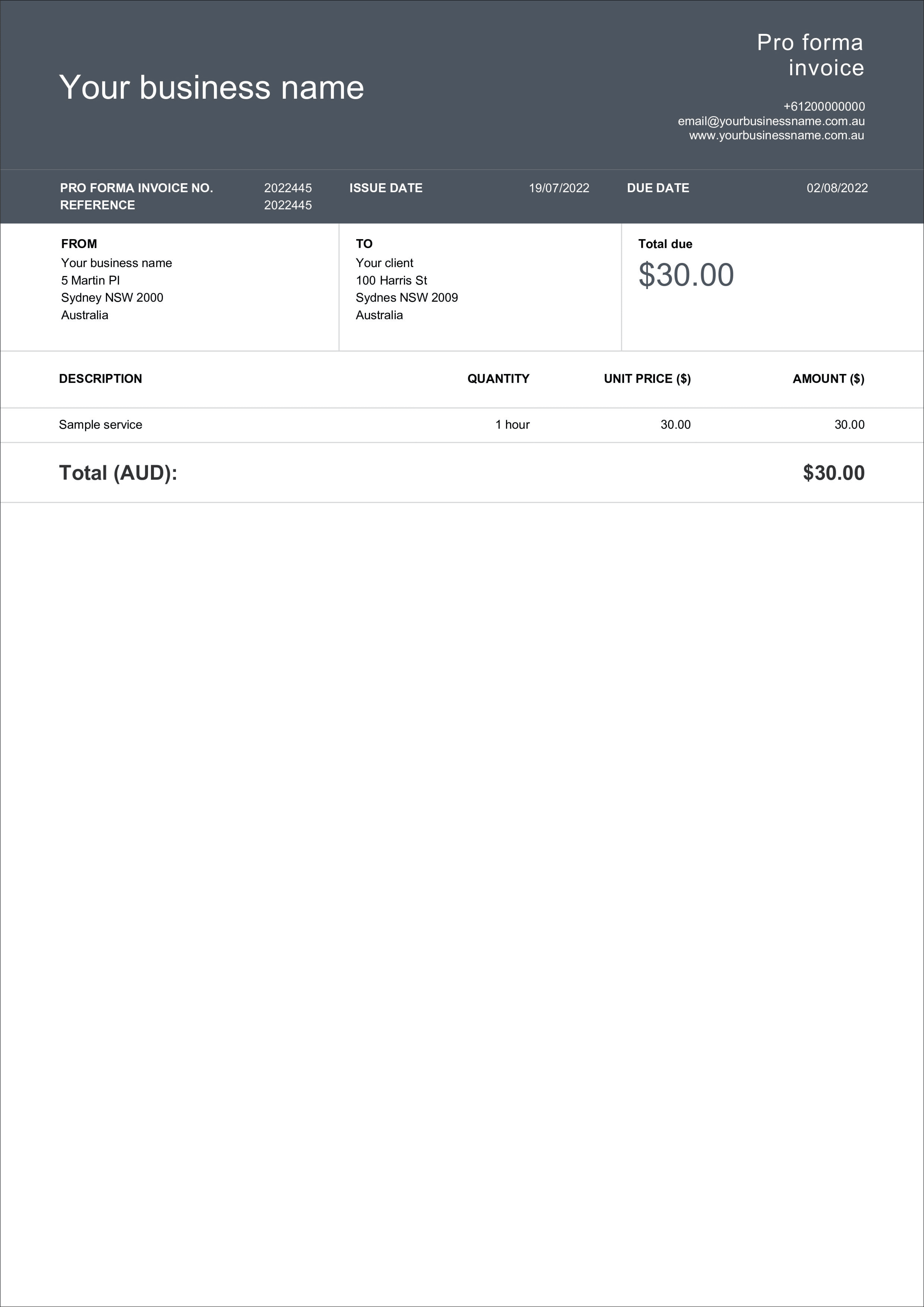 Modern template
Download the template example in Word, Excel or Google Sheet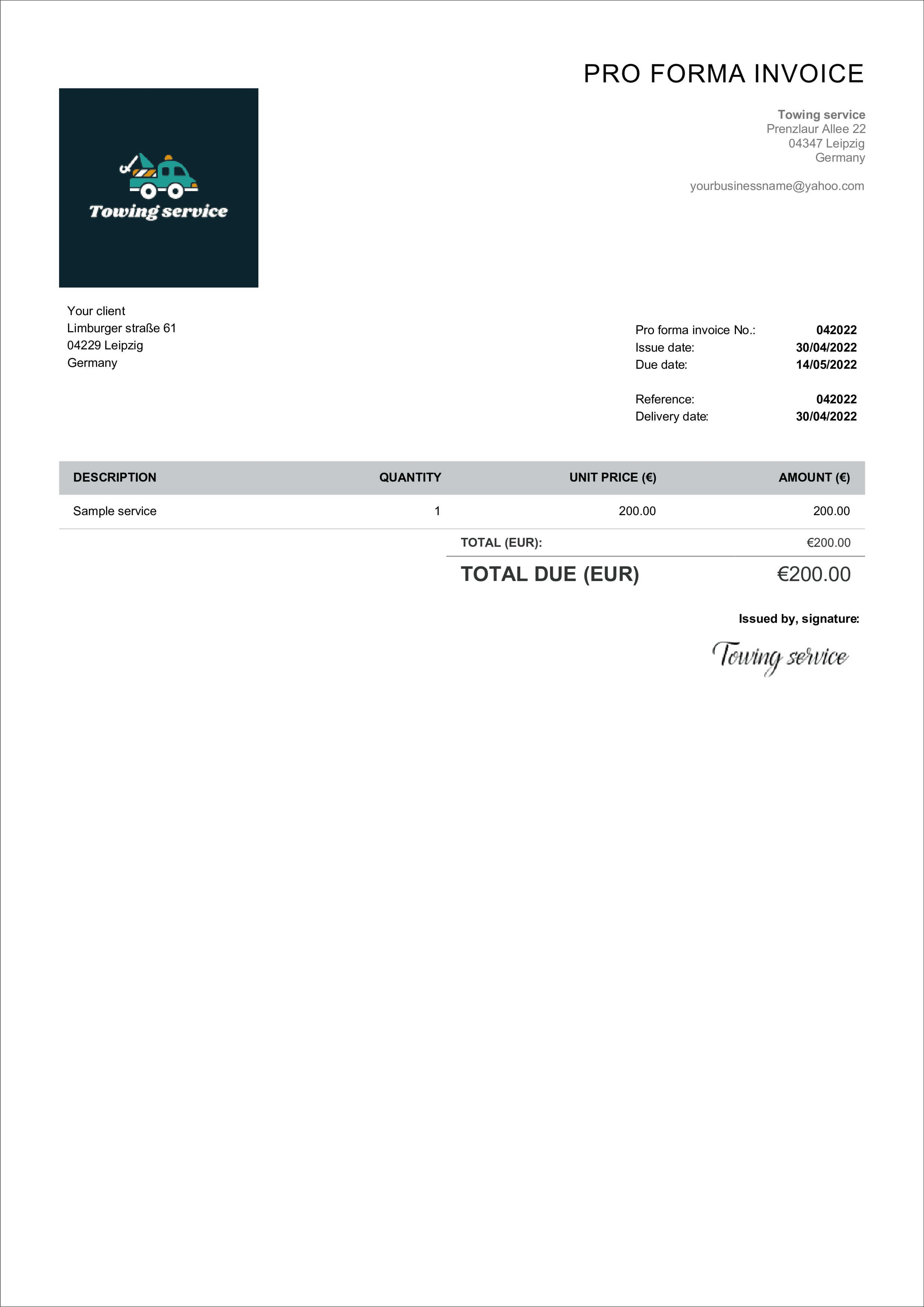 Simple template
Download the template example in Word, Excel or Google Sheet
What is pro forma invoice?
Learn more about pro forma invoice and when to use it below:
Pro forma invoice
A pro forma invoice acts as an agreement of "good faith" between seller and buyer. The terms stated such as price, quantity, etc. are negotiable.  It is visibly labeled "proforma invoice" and has no invoice number, which means it is not useful for accounts payable, unlike sales invoices.  However, some choose to follow AP best practices and use a pro forma invoice number.  The invoice should contain all the information a final sales invoice would typically have, thus giving the buyer all the information needed to arrange the purchase from the seller.

Furthermore, it serves as an understanding between the buyer and seller, that each side is committed to the sale/purchase of the required goods or services without any payment at this point.  Sellers can be reassured that the buyer will complete the order and pay once the final sales invoice is issued.  And buyers are protected from any sudden surcharges/overcharging that might be made by the seller.
Pro forma vs regular invoice
While a pro forma invoice represents a preliminary notification of the terms of a purchase agreement, a formal invoice is an official commercial instrument that informs the receiving party of their payment obligations. A formal invoice is usually issued at the time of delivery, and constitutes a request for payment by the receiving party.
Unlike an official invoice, a pro forma invoice is simply used to prevent misunderstandings about the amount due. It is usually issued at the time an order is placed, so that the buyer can clarify any questions about the price or date of delivery.
More pro forma invoice templates
Have you not found your desired template? We have more free templates in our Free Generator.
How you can improve your business with billdu
Professional invoice templates are not the only thing we offer. With Billdu you can grow business even more.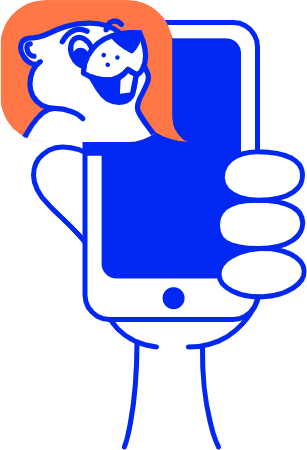 mobile and web app
Create your invoice templates directly in our app and keep your documents at one place and access them whenever you like. You can try it out with 30-days free trial.
2X FASTER PAYMENTS
Add a Pay Now button to the bill template and get paid up to 9 days sooner by accepting payments from online payment services. Nothing cheers up more than a settled bill!
dashboard and documents
Don't limit yourself with invoices only. Create estimates, quotes, delivery notes and more. Keep the track with our dashboard that gives you the greatest comfort for operating and monitoring your business.