June 1, 2021
Top 6 Financial Issues for Small Businesses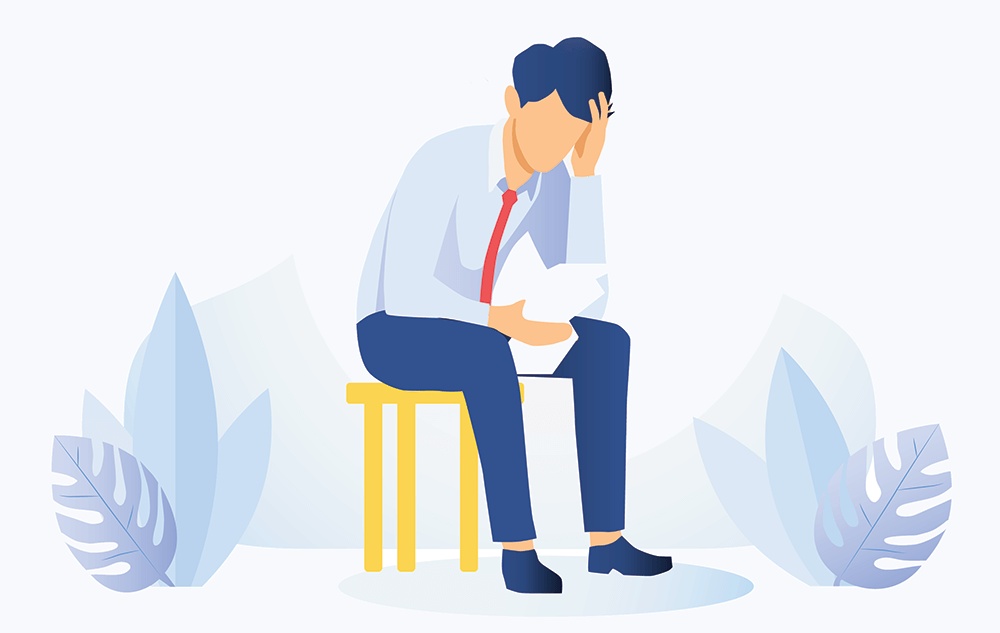 Did you know that 82% of small business owners fail because of inconsistent cash flow? Some small business owners struggle with other financial issues such as debt repayment, lack of funding, and emergency expenditures.
Running a small business can feel like running a small country because there are many factors you have to consider in order for it to be successful. In today's article, we'll be talking about the top 6 financial issues small business owners have to face.
The good news is that each financial problem has a solution. Find out what these solutions are so that your small business continues to grow.
1. Inconsistent Cash Flow
Some small businesses struggle to manage their cash flow. The basics of cash flow involve balancing accounts payable and account receivable. Without the necessary cash on hand, you won't be able to pay your employees or your bills. And if you don't have the consistent cash flow you may be forced to take out additional loans
So what affects a small business's cash flow? Well, a simple bad word about your company can cause your profits to plummet. Not marketing your business effectively can also decrease cash flow. However, there are ways that you can maximize your cash flow and keep it consistent. Take a look at the following tips to help you:
Cash flow forecast: A cash flow forecast is crucial for small business financial planning. It's the process of estimating the flow of cash coming in and out of your company. Develop a cash flow forecast to identify any funding needs or excess cash for short or long-term periods. Your cash flow forecast is an important tool to help you make decisions about capital expenditures and investments as well as funding.
Invoicing: Small businesses rely on invoicing to get paid on time which can help with consistent cash flow. Invoicing is also a valuable tool for accounting and helps you with your financial reports. For small businesses, simple invoice solutions are ideal because you can create professional invoices fast which can help you optimize your cash flow.
Establish clear payment terms: You should always establish when and how you'd like to get paid so that customers and clients adhere to your terms. By stating your payment in chat terms there will be no confusion of when payment should be made. Most companies allow customers to pay within a certain period of time such as 10 to 15 days. Take full advantage of these terms because it helps boost your company's cash flow and decreases borrowing costs.
Use these tips to improve your cash flow so that you're never out of pocket. You should always have a clear forecast and reports of the money coming in and out of your business so you can see where improvements need to be made.
2. Lack of Funding
The second in our list of top financial issues is luck of funding. Many business owners have stated that you have to spend money in order to make money. However, this statement has led small business owners off course. Small businesses fail because they run out of cash because they're spending more than what they're making. What's more, their sales struggle to keep up with their expenses.
Funding is essential for long-term success but you have to choose the right funding so you don't experience financial issues. Here are some options if you need access to funding:
Small business grants
Investors
Small business bank loans
Venture capital firms
If you decide to take out small business loans make sure that you can afford to make repayments each month. Late repayments can cause problems with your credit rating and the lender will start legal proceedings and if you fail to make repayments you may have to file for bankruptcy. Although there are options for removing bankruptcy from a credit report early to obtain credit cards, loans, or mortgages, it's crucial to be cautious and proactive in your financial decisions.
The consequences of bankruptcy can be long-lasting and affect various aspects of your life, from employment opportunities to housing. When structuring your small business financial planning make sure you can get access to the funds you need without putting financial strain on your business.
When structuring your small business financial planning make sure you can get access to the funds you need without putting financial strain on your business.
3. Emergency Expenditures
An emergency expenditure is when you have to pay money for an unforeseen circumstance such as a natural disaster, pandemic or fire. You may even experience an unexpected tax bill. Whatever the situation is a sudden expense can throw your cash flow forecast out the window. What's more, some small business owners cite that unforeseen expenses are their major financial issue.
If you're not prepared for unforeseen expenses it may derail your small business. You should have a cash reserve where you save money each month for unexpected expenses. You should put at least 20% of you profit into a savings account. Some business owners may save between 20% and 35% of their profit for emergencies.
You can also use your past records to help you budget for certain situations. For example, maybe you operate 10 printing machines for your business and you need to gear up for potential maintenance and repair costs. Your expense history can show you how much you've spent in the past on maintenance and repairs so you'll know how much money to put away for future expenses.
On the other hand, no matter how much you budget, unforeseen circumstances can still take a large chunk out of your budget. That's why you must have a savings account for any expenditure that you weren't anticipating.
4. Poor Marketing Strategies
Marketing helps build brand awareness and turns leads into sales. Poor marketing can lead to loss of sales. If you're not getting new clients or customers they're going to your competitors instead.
Some business owners struggle with their marketing strategies, especially through digital channels. Facebook and Google are extremely competitive so it's difficult for small businesses to compete with large companies that have the budget to spend on expensive advertising.
Furthermore, marketing requires plenty of time and small business owners simply don't have the hours to spend marketing their business online. If you do decide to use digital marketing consider outsourcing someone to help you.
If you're a small business owner that needs new customers to help you achieve your financial goal then try these easy and affordable marketing tips:
Create a Website
Nowadays every business has a website where they showcase their branding and general information about their companies. The advantage is that some website builders are affordable and don't require coding experience to develop a professional site. You can use your website to write blogs, sell products and even communicate with your audience. Studies show that an average profitable website can earn you $2000 per month. Engaging a professional web design company is always recommended due to the skills they have.
Google My Business Listing
Have you ever searched for a company near you on Google and you were presented with a list of organizations not far from where you live? That's because these companies registered their business on Google My Business Listing. The advantage of registering your business on Google is that it's 100% free and it creates location SEO. So when people search for companies like your organization, your company name may pop up in the search engine. The visibility of your business listing online could attract plenty of customers and in turn, increase your profit. You should also work on increasing your organic search visibility in the long run through SEO.
Social Media Marketing
Traditional marketing such as billboard ads and printed flyers are all expensive and not suitable for small business owners. However, you can make posters in a digital form and share them across different social media channels. The most affordable way to marketing your business is through social media. Create a business Facebook page or a LinkedIn profile to start marketing your organization. 3.96 billion people use social media globally so if people can't find your company on their social media platforms they may go to your competitors instead which can cost you money.
Email Marketing
Another affordable way to keep people interested in your business is through email marketing campaigns. Most people who visit your website may not buy immediately. So use your website for customers to capture their contact details so you can send them email content that may be of interest to them. You can send out coupons or advertise when you're having a sale or even send personalized discounts when it's your customer's birthday. Email marketing is an excellent way to nurture your leads and entice them to buy from you.
There are plenty of other affordable marketing strategies for small businesses that may help with financial challenges such as content marketing. Use these tips to gain the finances you need to keep your small business afloat and avoid future financial issues.

5. Tax Compliance
One of the most common financial issues small businesses face is tax compliance. Getting the tax basics right has never been more crucial for a small business owner. ATO is getting more intelligent with its data and making more follow-ups with people who make mistakes on their taxes. That's why you must ensure you always have the following documents to make the process easier:
Correct account codes
Proper financial statements
Prices accounting for cash transactions
Record of all your invoices
On the other hand, did you know that 85% of small businesses overpay on federal income tax? These business owners could have saved that extra money or invested it back into their business. Other business owners underpay their taxes which results in fines and legal action from the IRS.
However, one of the major financial challenges organizations face isn't always payment, it's the cost of compliance. These compliance costs are all the expenses an organization uses to adhere to government regulations.
There are ways you can reduce compliance costs by developing risk management. This means you must be prepared for any non-compliance and compliance costs when doing your taxes. Emergency funds might come in handy here because you'll have the cash to pay for any unforeseen expenses when doing your taxes.
6. Too Much Debt
Last but not least of the top 6 financial issues. Many small business owners take out loans to launch their business if they don't have cash on hand. At the early stages of a business, it's difficult to say how the company will perform. You'll need to make money through your business in order to make loan repayments.
Unfortunately, a financial challenge most small organizations face is getting into too much debt before making a good income. Many factors cause a business owner to run into too much debt such as running up credit cards or taking out additional loans for emergency expenses.
It takes time to develop a consistent cash flow and having extra debt is going to have a short and long-term financial impact on a business.
If you've accumulated too much financial debt take a look at these tips to help you recover:
Find ways to raise cash: If you're struggling to make repayments because of a lack of cash flow there are creative ways you can raise cash. Try crowdfunding or angel investors.
Consolidate business loans: The best way to reduce debt repayments is to consolidate all your loans into one payment. This may help reduce your monthly costs without compromising your credit score. You may also get a lower interest rate on repayment depending on the lender you choose.
Consider immediate payments: Some small business owners allow customers or clients to pay for goods and services at a later stage. Consider getting immediate payment before offering your goods and services to clients. Immediate payments are less of a liability and you'll have access to funds when you need them.
Offer a percentage off on products: Many customers love marked-down sales on products and services. If you develop a proper markdown strategy you may attract more customers and in turn, make more profit.
Final Thoughts
Are you looking for effective ways to manage your small business finance? Then you need the right tools for the job. Billdu has plenty of digital tools to help you develop an effective financial management strategy. Use Billdu's online expense records to manage your receipts. Or if you're an online retailer use the Inventory Tracker to help you manage your stock and keep an eye on your inventory.
What's more, Billdu offers unique invoice templates so you can create professional documents and get paid quicker and you can use them for financial reports. You'll get paid 2 times faster using Billdu's invoicing tools which will help you optimize your cash flow and sort out your financial issues with a click of a button.
Create an account with Billdu today and get access to all the financial tools you need to boost your company's finances.