While we love getting paid, nobody enjoys generating or managing invoices. It's a pain and while technology has made things easier, most people still run away from managing invoices, especially since there can be too many to take care of.
Back in the day, invoicing used to be a real issue. Everything was done manually and there were thousands of papers to take care of. Thanks to technology, we can get more done in less time and without putting in much effort.
Still, you have to be careful when choosing the right invoicing app since not all invoicing apps are made equal. In this best invoicing apps guide, we'll talk about things to take care of when selecting an invoicing app for freelancers.
Let's get started:
Why Do You Need the Best Invoicing App for Freelancers?
Freelancing is one of the fastest growing industries. It contributes more than $1.4 trillion to the US economy and employs millions of people. It shouldn't come as a surprise that companies are now producing invoicing apps for freelancers.
They have realized the big market and want to make freelancing easy for you. However, if you aren't sold on the idea of investing in an invoicing app then look at these reasons:
Invoicing Apps Help Save Time
With a reliable invoicing tool by your side, you will not have to worry about creating manual invoices and sending them to your clients when the time arrives.
Most top invoicing software can automate processes and help you save time. This is of huge importance since time is of the essence for solopreneurs and freelancers. Every second counts, especially since most freelancers charge an hourly rate. This means that someone who charges $40 per hour would be losing a chance to earn $40 for every hour they spend on invoicing.
Creating manual invoices or using tools like Excel can be very tiring and time consuming. With an invoicing tool, you will be able to not just write and record invoices but also send and track them without having to move from one place to another.
Invoicing Apps Might Make You More Productive
This might sound a little strange to some but using a billing tool can make you more productive and efficient. The concept is simple. The less time you spend on generating and managing invoices, the more time you will have to concentrate on other tasks.
Working on invoicing can leave people tired and even push them to be less productive or interested in other tasks. There are few things as irritating as sitting with a calculator and adding figures.
You can let an invoicing tool take care of invoices while you concentrate on more important tasks.
The Best Invoicing App for Freelancers Can Help Reduce the Risk of Mistakes
There is always a risk of errors when it comes to manual invoicing. Errors can be of several kinds – a typo in the name of your customer, invoicing to the wrong buyer, or adding an incorrect figure.
No matter what the magnitude of a mistake, it can disrupt your freelancing business, cause you to lose clients, impact your image, and make it difficult to receive payments
No freelancer wants to go through this trouble and the best way to reduce the risk is to use a tool that can complete invoicing-related tasks on your behalf.
Most invoicing software can calculate numbers and input data based on already-saved information. Since a large number of freelancers have long-term clients, this feature can be of huge help. You will not have to enter data every time you have to invoice a client, simply import information and you're good to go.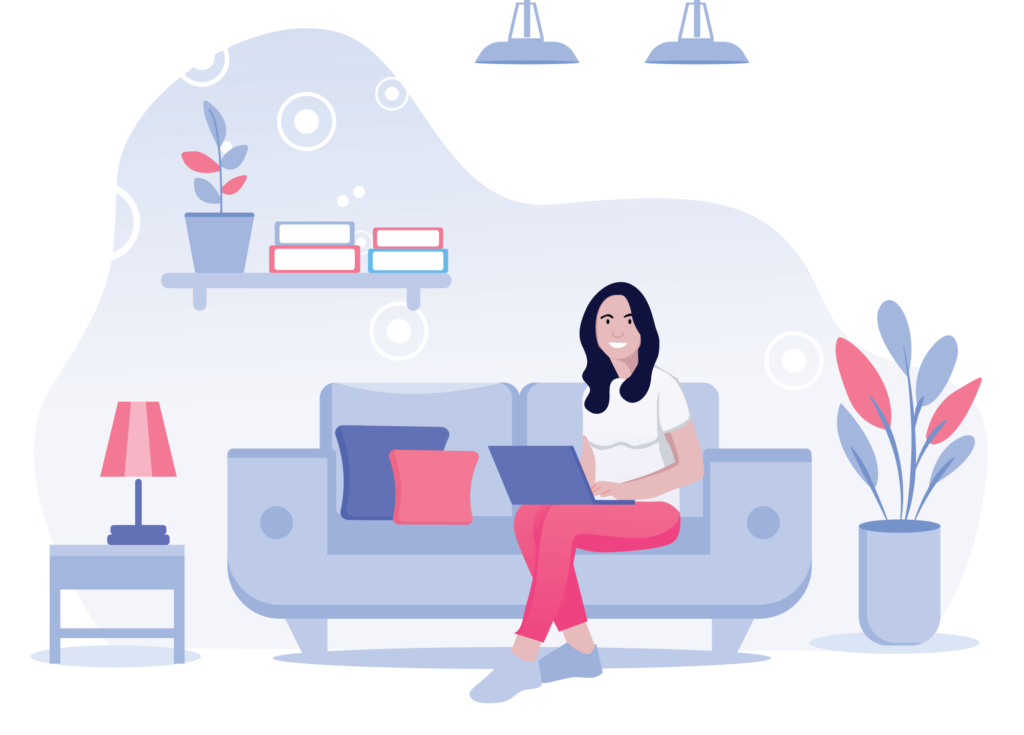 Invoicing Apps Make You Look More Professional
Professional invoicing tools allow freelancers to place their name, business name, and logo on the invoice to make it appear more neat and professional. This might not seem like a major factor but it can be quite effective in convincing people that you're serious about what you do.
Not everyone takes freelancers very seriously. By going the extra mile, you can appear more accomplished. This can even help you charge a higher fee and make more money.
The Best Invoicing App Prepares You For the Big Move
Most freelancers start working with the idea of hitting it big and eventually make more money. If you are serious about reaching the big league then you should put your best foot forward and prepare today for what's to come tomorrow.
You must welcome technology and not appear dated. Plus, you must take care of the legal requirements. We must mention that the US Office of Management and Budget made it mandatory for all government agencies to adopt online invoicing in 2018. In the same year, we saw the EU mandate all public administrators to start accepting e-invoicing. 
If you want to work with such big names, you will need a reliable invoicing tool.
Invoicing Apps Ensure You Get Paid
Freelancers don't always get paid immediately and most have to follow up, which can be a lot of trouble. It is not uncommon for people to forget about unpaid invoices and lose money.
A reliable invoicing tool can send you timely reminders and ensure you get paid on time. It can be your virtual assistant that goes the extra mile so that you receive all the money that you are owed.
It can play an important role in reducing bad debt and increasing your cash flow.
While these are some of the main benefits of using a billing and invoicing app, remember that not all apps on the market offer these benefits. This is why it is important to choose the right one.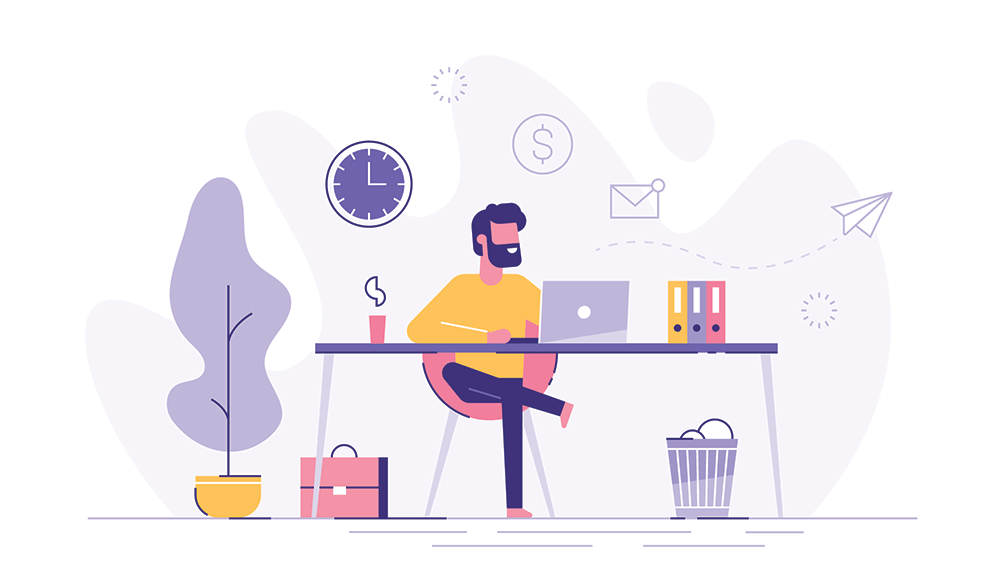 Features of the Right Billing and Invoicing Tool
Here are a few things to keep in mind so you can choose the best invoicing app for freelancers from hundreds of invoicing apps:
Easy Invoice Creation
Look for invoicing apps that are easy to use. There is no point in choosing a tool that makes things complicated. You should choose a program that lets you create an invoice with just a click. 
Some tools also give the option to send an invoice to the recipient without using a third-party tool. This can be a great feature as it helps save time and ensures the invoice is sent to the right person.
Mobile Support
Want ease and flexibility? Choose a program that works well on mobile devices. Some invoicing tools have mobile apps, some have browser support, and some don't work well on mobile devices at all.
If you want to be able to create, view, send, and edit invoices on the go then it is important that you choose a program that has mobile support. 
It should work well on your device – iOS and Android – and offer all or most of the features available on the desktop version.
Cloud Support
Most invoicing and billing software now offer cloud support since it's the future. Cloud support refers to the ability to store data on the cloud that can be accessed from anywhere. With this feature, you will be able to work on your invoice no matter where you are. You'll only need an internet connection and a supported device.
This is of huge importance because freelancers want to enjoy flexibility. They move from one place to another and often go holidaying without compromising on work. With this feature, you'll take your office wherever you go without any worries.
Customer Records Creation 
Choose a billing & invoice software that allows you to save and import personal records of your customers so you can easily create new invoices without having to input data every time you have to invoice a client.
This feature doesn't only help save time but also reduces the risk of errors as you will only have to input and verify information once. The system can import names, addresses, etc., on its own.
Multiple Payment Methods
This is a rare feature but if you look around, you will find tools that allow recipients to pay the invoice directly without opening a new page and feeding information. 
This is a great feature as it increases the likelihood of getting paid. Someone in a hurry may delay paying if it means going to the dashboard, logging in, and making payments. You can add a link to the payment page and allow users to clear invoices directly without having to do much work.
Customizable Templates
Introduce some style to your invoices by using the best invoicing app for freelancers to create templates that go well with the theme of your business. The system you choose should give you the option to customize templates, choose from predesigned templates, and even save templates for future use.
We suggest that you add some color and personalization to the invoice by changing the color theme and adding the logo so that it looks more professional. As mentioned earlier, it can help impress people.
Multiple Currency Support
This is a very important feature for freelancers since they work with clients from around the globe. Most customers want to see the invoice in the unit or currency that they trade in, i.e.: USD for someone in the US and CAD for someone in Canada. 
It makes things easier for clients. They will not have to open a calculator or go to Google for currency conversion. They'll be able to see the invoice in their preferred currency, which isn't only helpful but also increases the likelihood of getting paid faster.
Communication
If you search the market, you will come across 'smart' billing software that can communicate with customers on your behalf, i.e.: let you know once your invoice gets read. These are known as best invoicing apps.
Freelancers often are concerned whether the invoice they've issued has been received or not.
Discount and Tax 
Your invoicing tool should be able to calculate the total and also account for discounts and taxes, as applicable. Since freelancers have to add VAT and other such charges and also offer volume discounts, this feature can prove to be of huge help.
A system that doesn't have this feature would make it difficult for you to create invoices because you will have to do manual work. 
Payment Reminders
As mentioned earlier, freelancers don't always get paid immediately. Some have to wait for weeks to get paid in full because clients often take time to review work and approve the payment. Since the cycle can take weeks, freelancers can often forget to send reminders and miss out on getting paid.
The best invoicing app for freelancers is one that sends regular and automatic reminders to ensure you get paid on time. Some will send you a reminder or send a template to the recipient. 
Attachments and Files
Choose a platform that lets you attach files to justify the invoice, especially if there are additional charges. Some freelancers also like to attach 'work' with the invoice so that clients can review and pay immediately. Hence, consider looking for a tool that has this feature.
Safety and Security
We know how big of an issue cybersecurity is. You can't afford to choose a system that doesn't encrypt data and puts you or your client's information at risk. Customers are careful about working with companies that put their data at risk, especially when you put information on the cloud.
Choose a company that takes steps to safeguard your data and goes the extra mile to prevent hackers from accessing your files. Moreover, it must take legal requirements such as GDPR standards into consideration.
Offline Functionalities
While it is important to choose a billing and invoicing software that works online, don't make the mistake of selecting a tool that has no offline functionality since you may not always have access to the internet and you may have to create and print invoices.
Merely Googling for the best invoicing app for freelancers will not be enough, make sure to compare.
Team Support
Freelancers today are working in teams and even if you fly solo, we suggest that you choose a software that lets you add teammates so that you have no issues working together.
Our tool, for example, allows users to add members to create, review, and edit files. This is important when you have someone else looking after accounts or communicating with clients. 
Price and Licensing
This one is a no brainer. We understand that most freelancers cannot afford to spend lavishly on an invoicing tool. So, look for a tool that is affordable. While there are some free invoicing and billing tools for freelancers, they're usually not worth it since they come with limited features and are hardly useful.
Look for an affordable plan and choose a license type that suits your needs. Some will charge a monthly fee, some will charge a one-time fee, and some may have more payment options. Compare all and pick one that fits you.
Customer Support
As an invoicing and billing software provider, we know the type of issues clients face. We put the best foot forward to ensure they face no problem and continue to work and bill clients seamlessly. This is why many consider us to be the best invoicing app for freelancers.
If you are new to the game, you may have to get in touch with the team, hence it is important that you pick a company that is serious about helping you.
The team should be informed, friendly, professional, and available. The best way to judge how good or bad an invoicing app is, is to read reviews, try a demo, or look at what others have to say.
Billdu: The Best Invoicing App for Freelancers
Billdu is your one stop solution to all things related to invoicing. Our invoicing app offers all the features discussed above with some additional options like a customer-friendly dashboard, the option to create quotes and estimates, an inventory tracker, recurring invoices, and more.
Check all our features and know more about why we are among the best invoicing apps for freelancers. Our software comes with a 14-day trial so you can get your hands on it and see how it works.
Sign up without any commitment and give a boost to your freelancing business.