August 17, 2017
How to Make Your Small Business Accounting Easier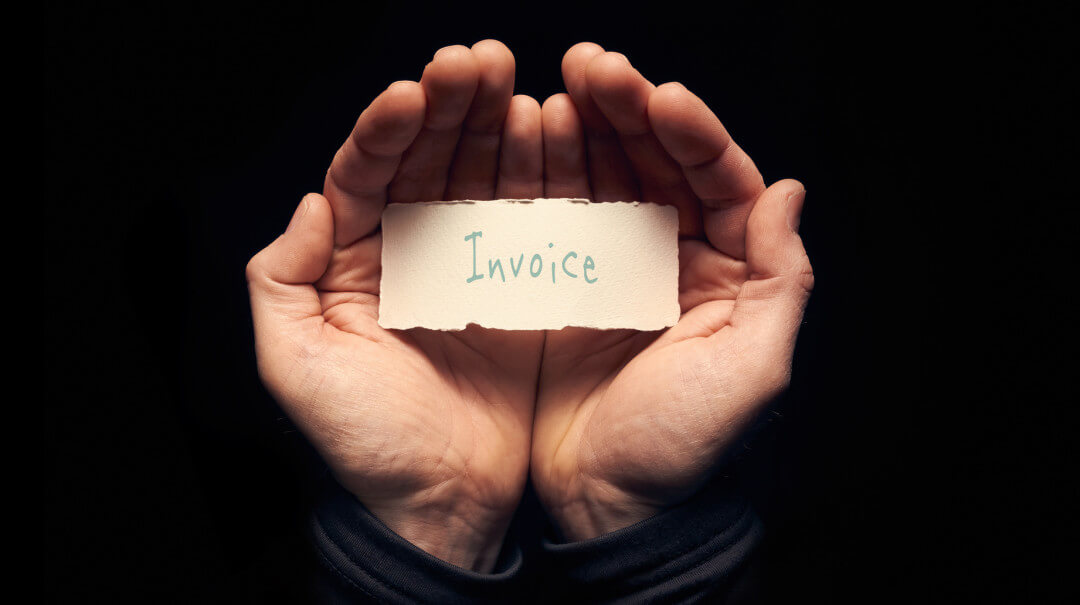 For small business owners and entrepreneurs, one thing is for certain: There is never enough time to get everything done.
Between juggling operations, sales, and relationship management, owners and managers have so many tasks it can be difficult tracking them all. And when it comes to invoicing and receivables, these tasks don't just cost you time. Without the right approach, it could end up costing you money. We all know delays in accounts receivable can cost your business on every level of the organization. What's worse is when the error is on your end. Make sure you are using the best and most effective approach when it comes to your accounting needs. Use these tips and you'll see the difference right away.
Accounting Starts With Planning
Nothing is more important than managing cash flow in your business. Some business owners are shocked to find that increased revenues and profits don't always make it to the bottom line when they don't invoice properly. The investment in learning technology, training your staff, and deploying tools around your needs will cut down on inefficiencies in daily operations.
We are often surprised at the expenses clients are willing to fork out. They invest in work planning and operational training while ignoring finance. Match your unique business needs to accounting tools. Your overhead staff can also work on proactive operations tasks more efficiently. Planning for accounting means seeing the connection between cash flow and strategy on every level of your operation.
Invoice Apps Streamline The Process
If your clients don't get invoiced you won't get paid. Small businesses are migrating to automation to comply with the needs of their clients for payment.
Tech tools can shorten the time between work performed and payment. For invoice apps to be effective for your business they need to provide the features you need. You can provide time tracking, estimates, client portals, and brand your invoices too. You should be able to provide time tracking, estimates, client portals, and brand your invoices too.
Track Subcontractors and Freelancers
As freelancers now make up 35% of the US workforce it is more important than ever for companies to track time and payments from a variety of sources.
The days of tying invoicing to timesheets with a simple time management app or software are over. Companies need to track a virtual workforce, overhead, inventory, multiple clients, and margin at the same time to create invoices that get paid. Without tech support, this process can be tedious and time-consuming. But with a single dashboard, you should be able to track and pay freelancers, subcontractors, and internal staff.
Time Management and Mobile Invoicing
Finance professionals need to manage time and plan expense ahead of time. Using technology you can create and send invoices and estimates directly from mobile devices.
For organizations with a top heavy account solution, time management apps can really cut down on duplication of time. Your mobile staff can act as a mobile invoicing department on the spot.
Multiple Payment Methods
Have you ever been in line at the supermarket when the person in front of you decides to pay be check? You have to count to 10 to get back your patience and watch as the line behind you grows.
If you don't have the capability to take any payment method your clients prefer then you are making your finance functions more difficult. Taking a proactive approach allows for getting payments from multiple methods quickly and easily.
Your business needs to be able to take credit card payments a variety of ways. Technology tools will help you and your staff create a simple interface for a variety of payment methods.
Simple Interface and Complex Support
Ideally, this dashboard your clients interact with needs to be simple. Tech tools make it simple for your clients to pay, and simple for your team to plan accounting needs on the back end. But owners and entrepreneurs need to be able to track larger data sets in their invoicing and accounting. In order to make accounting easier (e.g. with QuickBooks), you need complex support on the back end. Controlling client, project management, and employee access will allow each user level to have access to the information they need.
Technology Delivers Efficiencies
As with all essential business functions, finance management can be streamlined when the right tools are deployed. But using the wrong technology can be a drain on resources and cause bottlenecks and confusion for you and your employees.
You're not alone in turning to technology. The migration to digital finance tools will increase the efficiency of your staff. When it comes to taking care of your cash flow, accruals, and expense predictions you can't afford to waste time with the wrong technology.
Essential Functionality
The good news for small business owners and entrepreneurs is that technology tools can now be automated. You can streamline all of your accounting processes. You and your staff can move to the strategic and analytical functions as the tools provide essential functions. Small business experts suggest moving all of your finance tasks to the cloud immediately if they are not already there. The flexibility and dependable solutions of cloud technology and finance apps will move small businesses to the next level.
Billdu can help.
With mobile, online, and page options Billdu has a platform that is right for every business. That's why over 50,000 businesses trust Billdu as their invoicing and time management app.
Tracking and Notification
Billdu has inventory tracker, payment reminder, and customer feedback tools built in. Small business owners and entrepreneurs with multiple companies can manage the invoicing for all of them.
In addition, you can see when an invoice is read. You can also set up payment reminders, and create recurring invoices. For invoice apps that provide full functionality but cut down on invoicing issues, Billdu is a complete solution.
The Best Value
Accounting is an investment. But when you know the right tools and the ROI the technology can pay for itself.
Cut down on accounts receivable, manage cash flow, and eliminate bad debt. The new approach to financial management and planning will pay for itself.
Plus, you don't have to pay a lot to streamline your accounting. With Billdu you can get premium services for up to 10 users for less than $12 per month.
Make your entire process easier. Billdu is a finance and time management app that will take your business to the next level.
See for yourself. Come register for Billdu now.