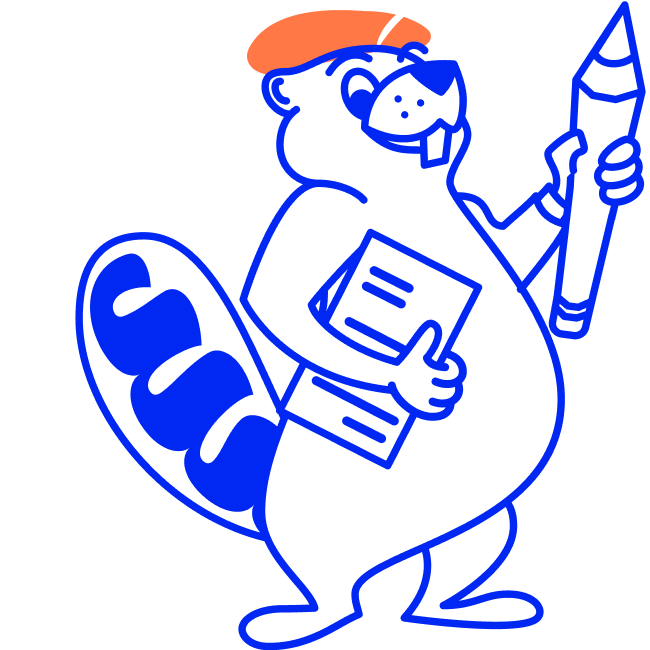 Free Google Docs Invoice Templates Australia
Create professional invoices with downloadable and easily editable free Google Docs invoice templates. Choose from multiple engaging invoice samples and download Google Docs invoice Australia.
GROW YOUR AUSTRALIAN BUSINESS WITH FREE ENGAGING GOOGLE DOCS TEMPLATES
Save yourself the headache of creating invoices by hand. Our free downloadable Google Docs invoice samples will help you create professional branded invoices in seconds and "wow" your clients.
Stripe template
Download template in Google Docs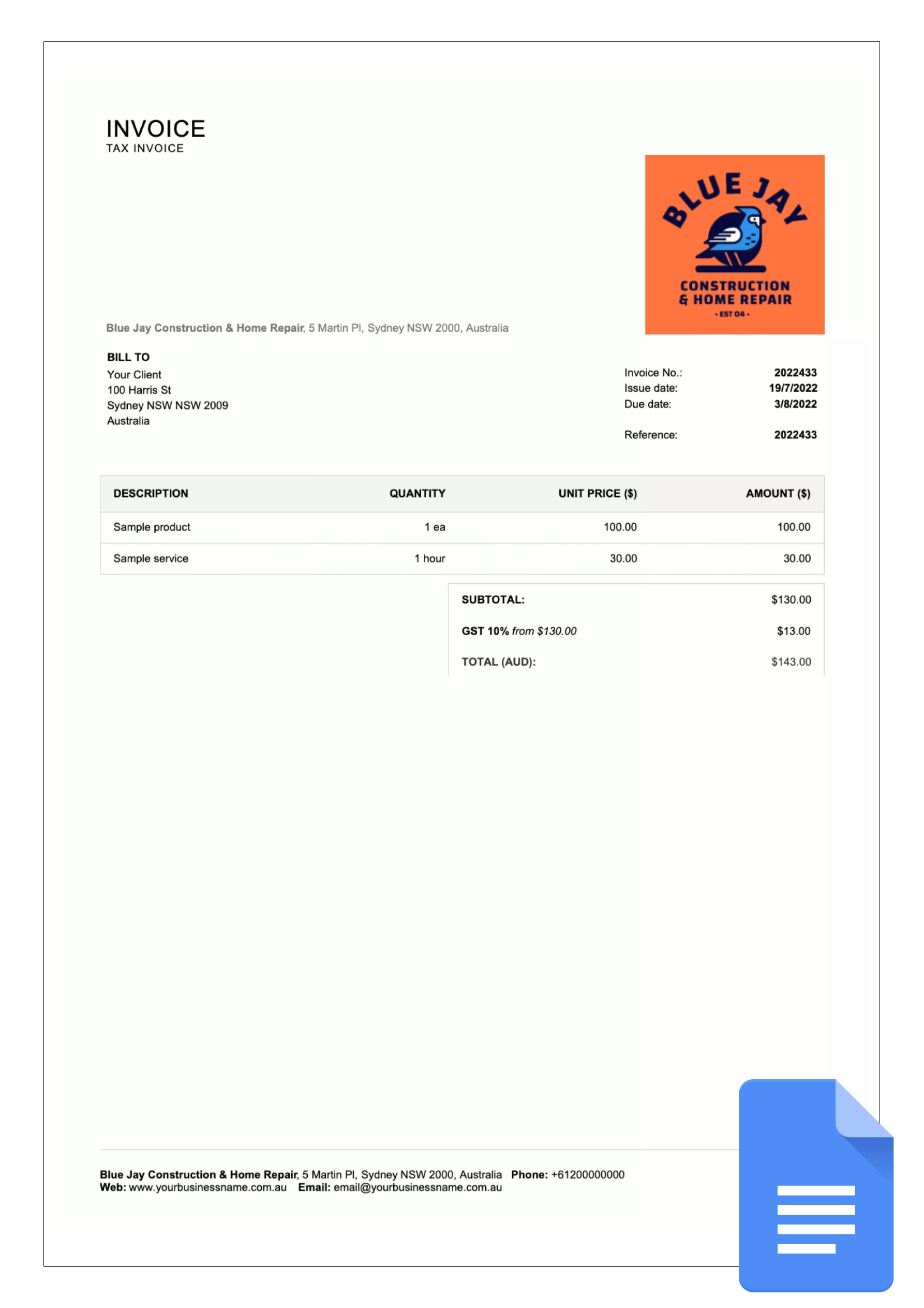 Classic template
Download template in Google Docs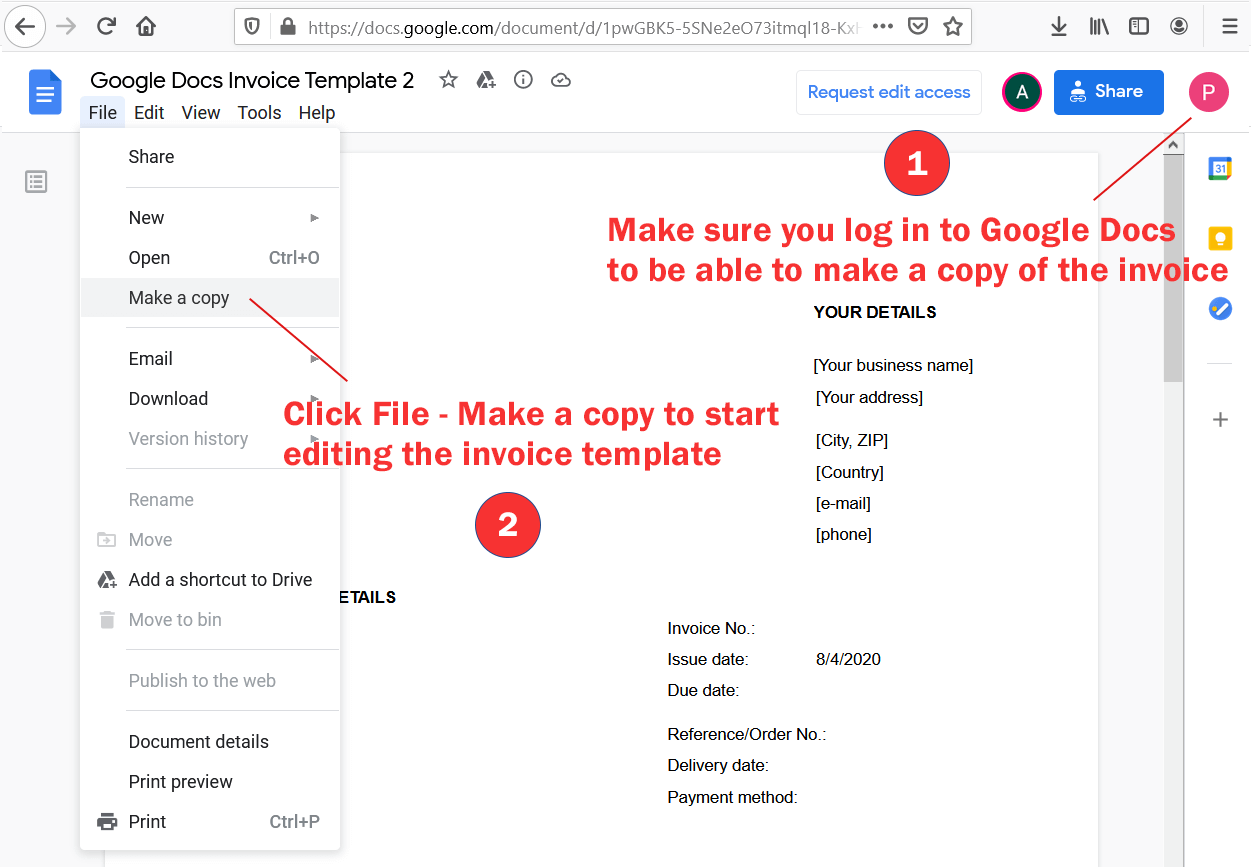 WANT EVEN MORE OPTIONS TO TAKE YOUR INVOICING TO THE NEXT LEVEL?
Don't limit your invoice creation to just blank Google Docs invoice templates. Learn more about invoicing software in Australia that can speed your business up, explore our free downloadable templates or create tailor-made template in our Free Online Invoice Generator.
CHOOSE THE TEMPLATE FORMAT THAT WORKS BEST FOR YOU
Google Docs is not the end-all-be-all of invoice creation. Explore downloadable Excel templates Australia, Word templates Australia, and PDF templates Australia, and find the format that works best for your Australian business!

Make invoicing even easier and download editable Billdu Templates right to your device. Tweak them to your heart's content with unique color palettes and personalized branding!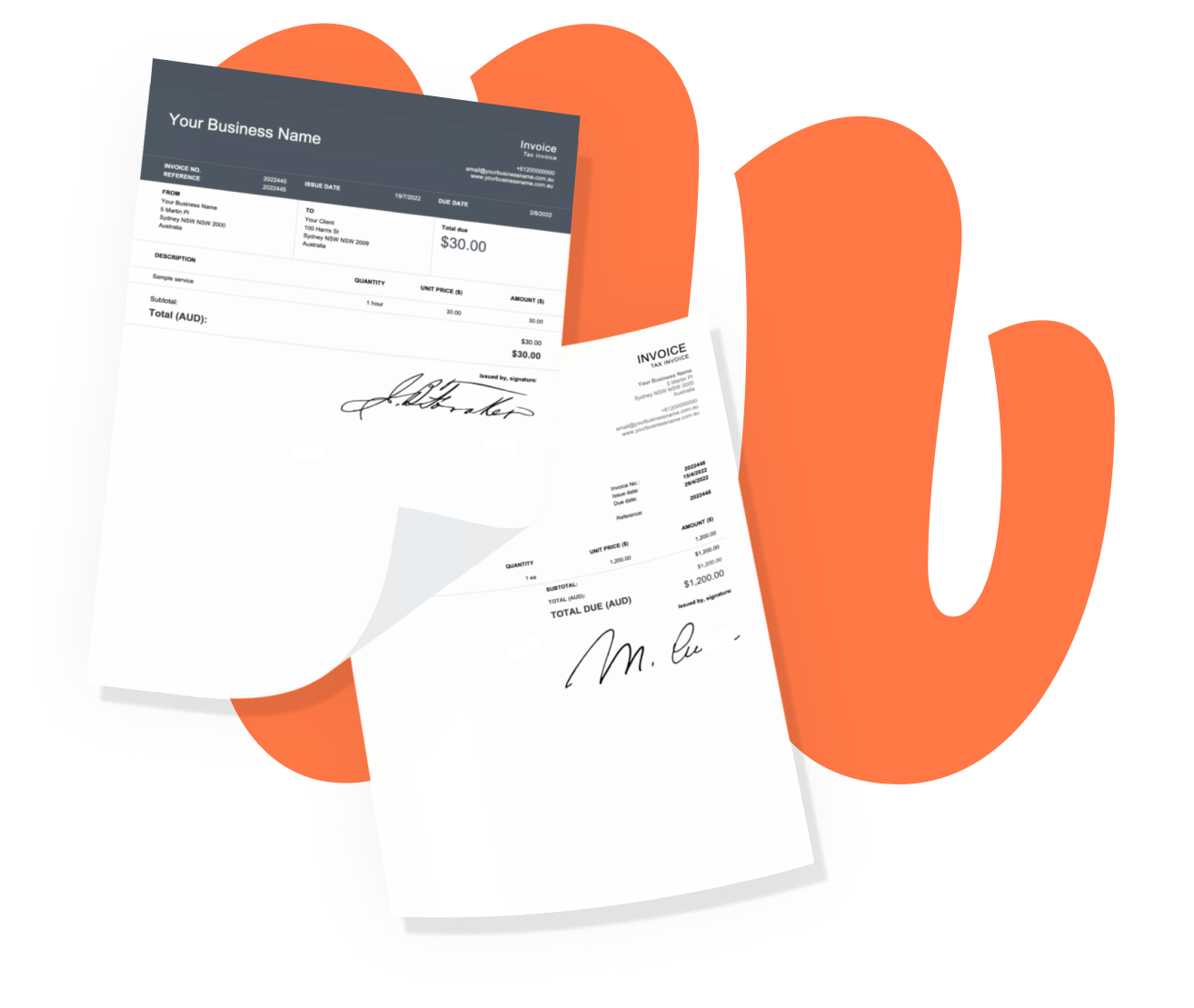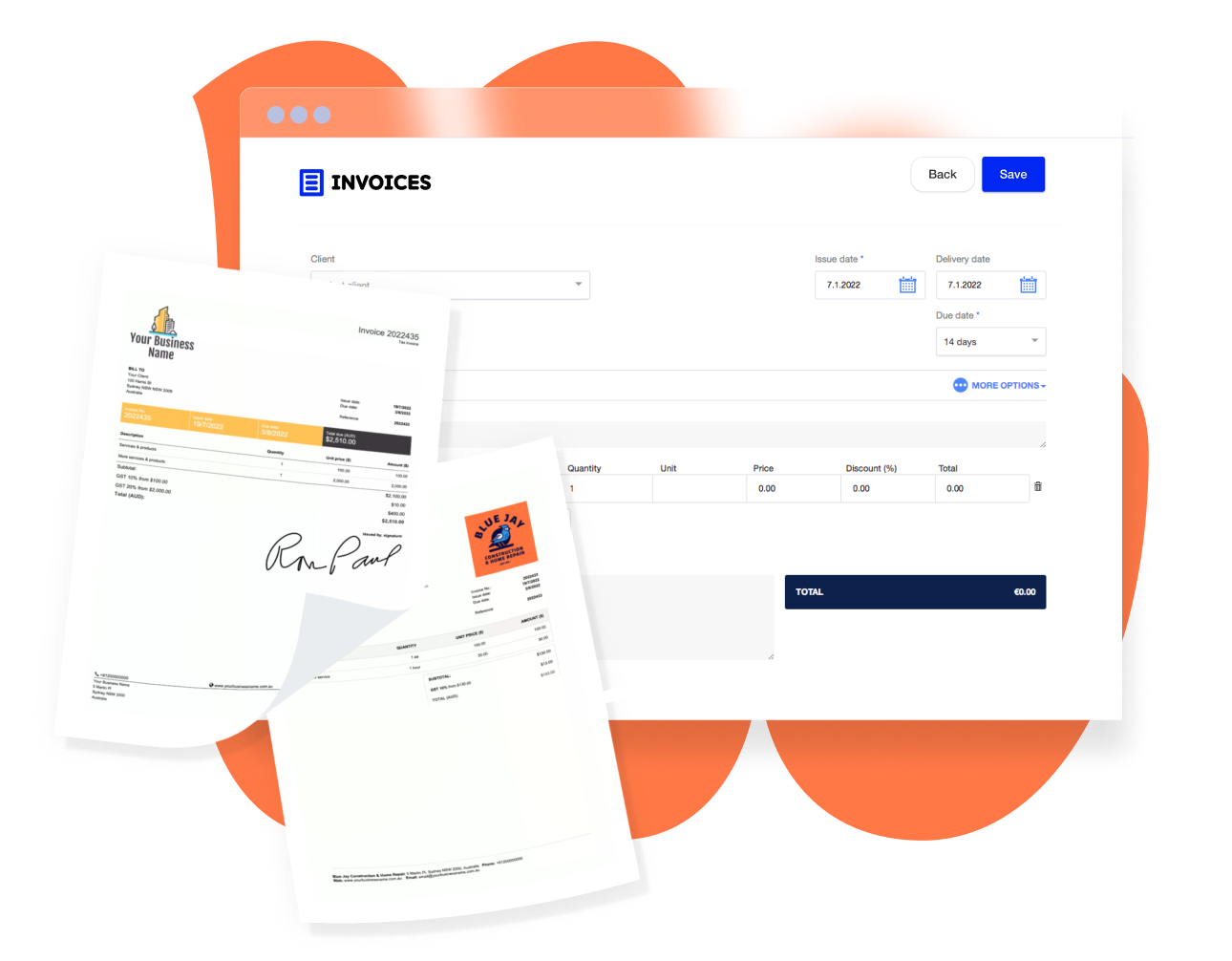 CREATE INVOICES EASILY WITH THE FREE ONLINE INVOICE GENERATOR
Billdu's free online invoice generator Australia helps reduce the time you have to spend on creating invoices. Just fill in the business information, add tax, choose one of five pre-made templates, and hit send!

You can also personalize your invoices even further with unique colors, a custom signature, or brand logo. Try it for free and see what our invoice generator can do for you today!
do you want more than templates? check billdu app
Do you want to do more than just generate documents with simple invoice templates? Is your business growing and you want to keep it organized? The Billdu mobile and web app can help you with all of that.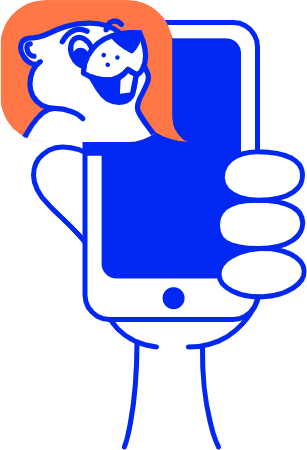 mobile and web app
Create your invoice templates directly in our app and keep your documents at one place and access them whenever you like. You can try it out with 30-days free trial.
2x FASTER PAYMENTS
Add a Pay Now button to the bill template and get paid up to 9 days sooner by accepting payments from online payment services. Nothing cheers up more than a settled bill!
dashboard and documents
Don't limit yourself with invoices only. Create estimates, quotes, delivery notes and more. Keep the track with our dashboard that gives you the greatest comfort for operating and monitoring your business.
AUSTRALIAN TEMPLATES IN DIFFERENT FORMATS