October 4, 2021
NEW APP DESIGN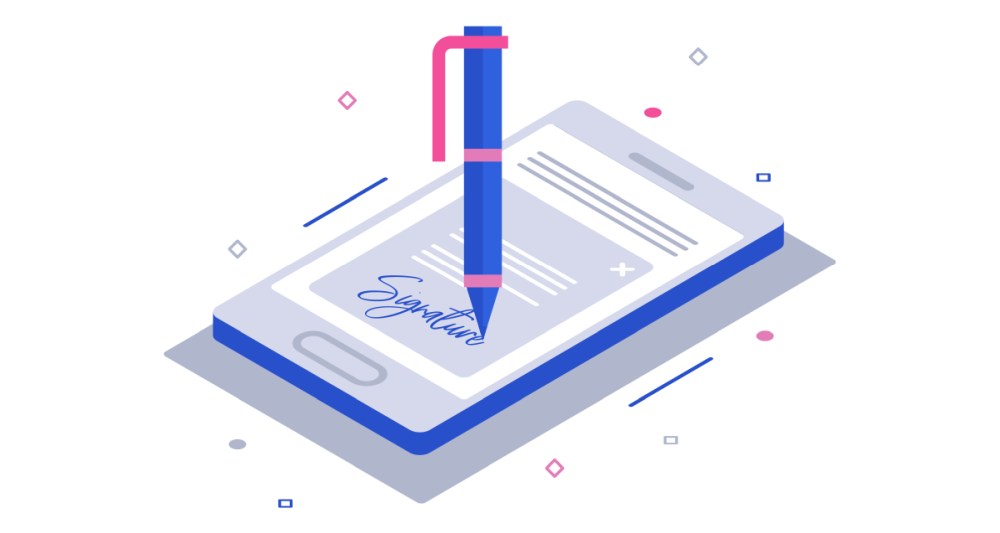 Billdu with a new design
Welcome to the new Billdu app. We are delighted to introduce our new tab bar navigation. With our latest update, you can instantly see, manage and access your most important business information. All critical business data are now visible at a glance, and invoice creation has never been faster. 
Let your fingers rest. Our new tab-bar design is easy to handle. Select Home screen, Documents, Inbox or More with your thumb and jump instantly to the desired section. Switch between sections faster and get what you need in no time.
What has changed:
Home screen
Get an instant overview of unpaid, unsent or overdue invoices and pending estimates. Billdu displays all vital data to you so you'll never lose track of your business' performance. Use the Create button to create any document, expense or appointment directly. 
You can also access your dashboard with statistics directly from the home screen. We've also optimized the access to your business' settings, and you'll find it in the upper left corner as a gear wheel icon.
Click & create
Create invoices, estimates, quotes, appointments or expenses directly via a Create button. You can't miss it on the new Home screen.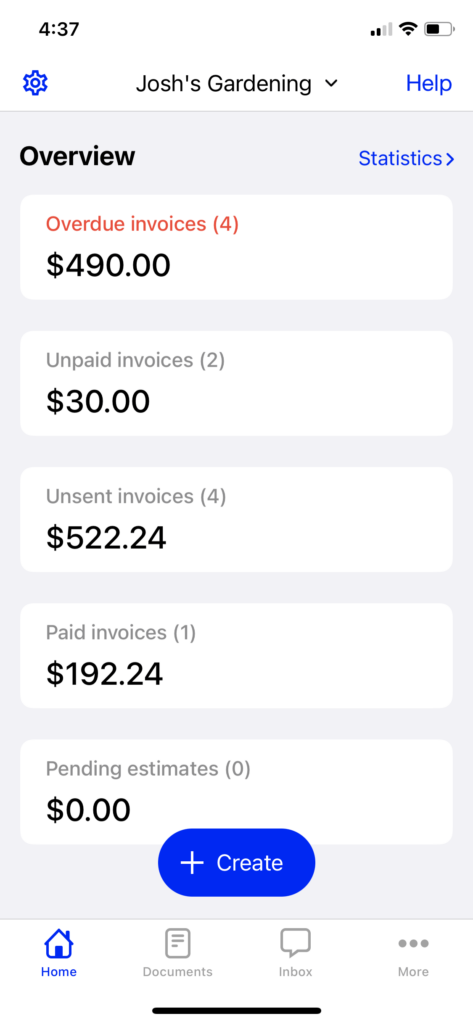 Fast overview and date filter
From now on, you'll find the status filter and date filter where they belong – next to each other. We've also added a line with your invoice's summary for a lightning-fast overview. 
…and more
Access more options with the More button. Clients, Services, Products and also Appointments and Sales page – all available for you with one click.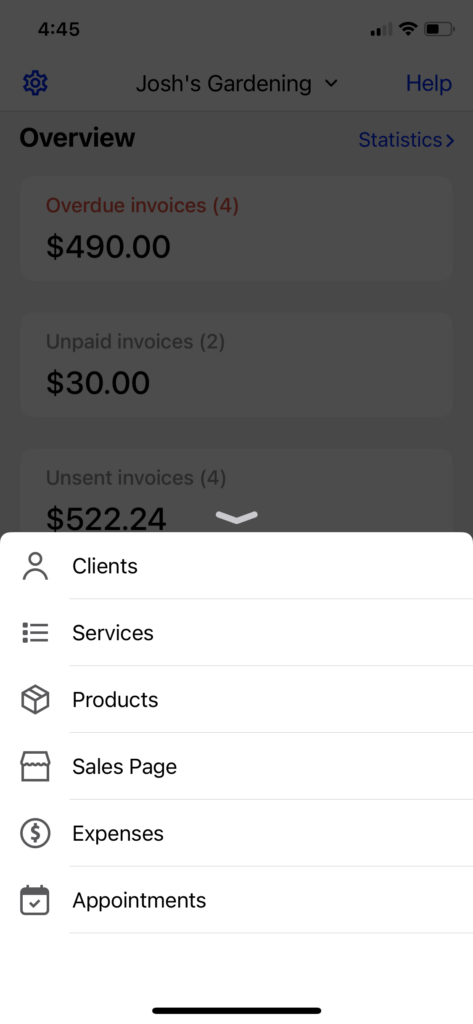 Search less and find more. With the new Billdu app, it's all about time-saving and convenience. 
Do you have questions about our new design? Contact us.