December 21, 2020
New Features You've Been Waiting For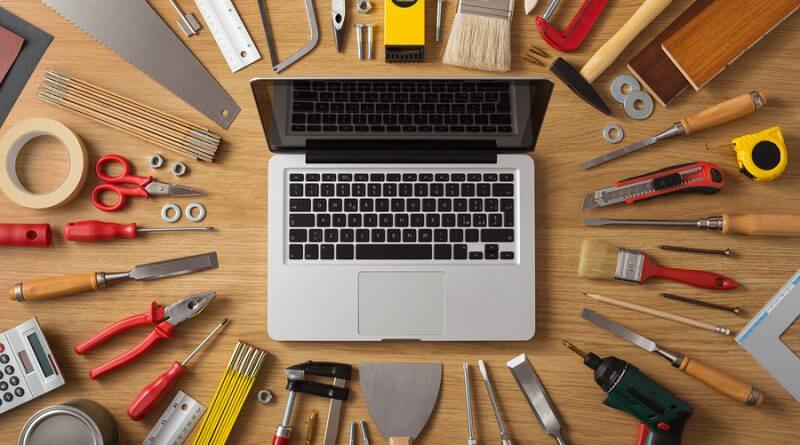 Oh, what a year. A bat virus from China locked down whole countries and forced businesses to close, the UK left the EU for good, the presidential election in the US made people go crazy, and the Eiffel Tower could end up covered in plants. Uneasy times to run a business.
We want to help your business by releasing a brand new Billdu version featuring groundbreaking tools and features. We're confident it'll make your business flourish.
Let's dig in.
📬Inbox – keep your communication organized
Inbox is a place for communicating with your clients. You can manage your emails, chats and documents in one single place. In the near future it will be possible to sell your products or let customers book your services.
When you send invoices and other documents it appears in your Inbox. You'll find all out- and ingoing communication in here. Every document you send opens in a safe online link with a handful of actions like paying an invoice or accepting a quote or estimate. We'll notify you with an automated message and push-notifications. Find a list of all actions below:
Pay now button – paying invoices online
Accept Estimate / Quote – accepting estimates or quotes
Payment details – displays your bank account and reference
Print – print the document
Download – download the current document
Get Order – creates an order ready to be downloaded
Get Receipt – creates a cash receipt ready to be downloaded
Remind me – a reminder about a document
Once you open a conversation with your client, you can be 100% sure your messages get delivered and don't end up as spam. Just open the conversation and attach invoices, estimates or any other documents, schedule appointments, add services for booking or products for sale. Your business life will get so much easier and confident with our Inbox. 
📆 Appointments
Schedule appointments with your clients and never miss an important event. Start using Appointments now, create a new client or select an existing one, choose date and time, enter a location, attach service or product and add a note. You can also add the event to your calendar on your phone and get notified about the scheduled date. Your appointments will appear sorted in a list. It's easy to generate an invoice from a successful appointment and send it to your client. You can also create an appointment right in the Inbox while chatting with a client. Easy Peasy.
🧰 Business tools:
With the latest update, you get plenty of useful business tool you can use to boost your business.
🛒 Online Store
Turn on your Online Store to sell your products online. You customers will be able to buy your products on your Sales Channels you've set up. Add products for sale, set up shipping and delivery, add desired payment option (bank card, PayPal, bank account or cash on delivery) and start selling your products immediately. Once your customer buys a product, Billdu creates an order and an invoice for you with all details, products and shipping costs. 
📆 Booking
Enable your services for booking. Once turned on, your customers can book the services you've added before using your Sales Channels. Enter the duration of your service, availability, select payment options and much more. You can also synchronize Bookings with your calendar, so you never miss any event or meeting again. 
🎏 Public profile
Your online public business profile is your business card to the online world. Present yourself and your company by adding a spectacular image and your logo. Add your address and business hours, select a category and your status to show if you're currently available or busy. All your information will be displayed in your online company profile when customers visit a chosen Sales Channel (see below).
💬 Live chat
Increase sales revenue and expand support for your customers with live chat. The live chat will be available on all Sales channels, and the client can write a message or attach an image or file. All communications will appear in your Inbox in the mobile app or on the website, and we send you a notification as well. You can reply to all incoming messages, add documents, services for booking or products for sale, also images or other attachments. We are working on automatic replies that can boost your reply time and act on your behalf in certain situations.
🛍 Sales Channels for business tools

Choose the right channel through which you provide your business (Instant Page, Website, mobile app, social media)
📄 Sell on your Instant page
Instant Page is a simple online page which provides everything for your clients to purchase products, book services or communicate with you via live chat. We create an Instant page for your automatically after signing up to Billdu. Take a look at an example.
🌍 Sell on your web site
If you run a website, you can easily add a Billdu widget and start selling products and offering services. By inserting a small code to your website, a small window will be displayed on it. Take a look at an example.
⏳ We'll upgrade your Sales Channels in the future with a dedicated mobile app and social media connection like Facebook Marketplace or Instagram. Stay tuned for more!
💐Facelift and new features
🧾 Invoice
You asked for new features, and we listened. The invoice form got a smooth facelift, and you can now add a description to your items which appears below the name on your documents. You've also asked to add shipping costs – click on More details and add Shipping costs to your invoice. It will appear right above the Total field on your invoices. Discounts or taxes don't influence shipping costs. And last but not least – you will find the button to attach photos on the bottom of the invoice form. 
You've probably noticed that we split your articles to Services and Products a few months ago. We've introduced new ways to handle them, and now you can enable your services for booking and products for sale. 
🧸Clients
So many changes and improvements. To keep track of your business, you deserve a better overview of your client. Thatswhy you'll find all your conversation with your clients right in the first window. Start a conversation immediately, send invoices, quotes or estimates right away, attach images and other documents or share services and products. Your Clients section just became a powerful communication tool!
If you need to change your client's billing details, click "Contact info" near the client's name and select Contact details. 
You could take control of your business' finances with many Billdu's features in the past years. Now we're taking a step further and bring you extensive tools which lift your business opportunities to a top-level. You can create your website and offer services and products, even without little or no previous experience. Make your business visible, plan your appointments with clients, communicate with customers directly and build a flourishing business with our essential tools.
Don't just invoice.
Grow with Billdu's business tools!
Start for free