February 15, 2016
Professional Invoices For a Modern Business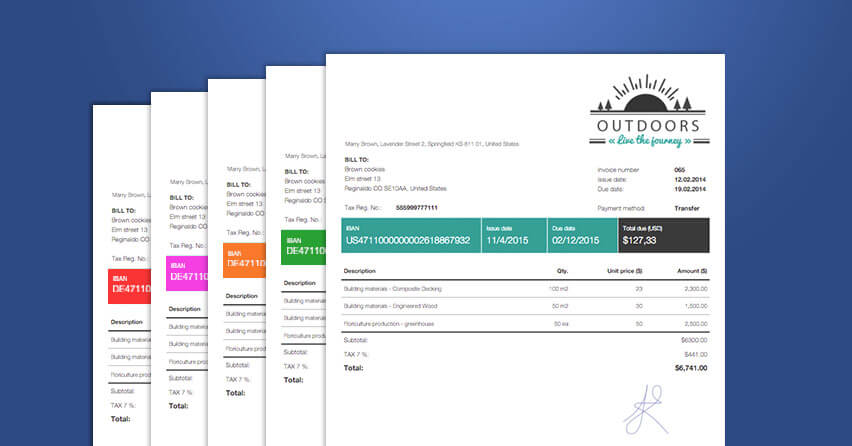 Invoicing and invoices have been here since the beginning of business and like everything else, it too has evolved over time. Professionals no longer rely just on paper invoices, hand signed and stamped with their company's logo. In today's digital world, we have more modern, more practical means of creating invoices and we should indeed embrace them. They not only conserve the environment by not using paper but also offer additional "bonuses", which physical invoices simply aren't able to. Let us take a look at what a modern invoice should entail, both visually and functionally.
The look
1. Clarity
A modern invoice should be simple and neat. Its main focal point has to be the most critical information for the receiver – the price, due date and the bank account number where the payment should be made. These elements are critical for the whole invoicing process.
2. Logo and signature
Each and every professional invoice should contain a logo, which is unique for your company. Furthermore, you have to be able to add your logo and a signature or stamp without a huge effort. Modern invoicing toolallows you to create a signature directly on the mobile device and simply "sign by finger."

3. Color scheme
Your company has(or should have anyway) a brand and strict visual guidelines. That extends towards invoices as well, of course. A digital invoice can have the feature of changing the color scheme to fit with the logo or your overall branding.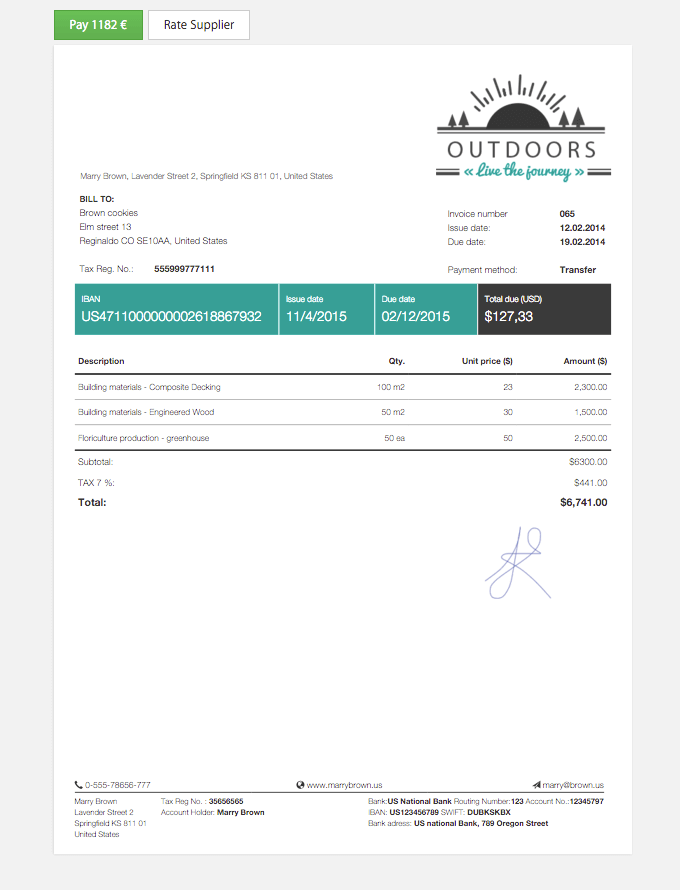 Sample of a professional invoice from Billdu
We've also created a separate article about what does an invoice look like for you.
The functions
1. Language and currency
Unlike a traditional invoice, printed on paper, a digital invoice has advantages that can only be found in this medium. With a simple click, you can change the language or the currency of your invoice(without the need to recalculate all of the prices), according to your client's needs.
2. Fast payment
In the case of Billdu, you have a "Pay with PayPal" button directly on your digital invoices, so the client can pay immediately, without going through the hassle of making a bank transfer or using an otherwise slower payment method.
3. Feedback
Every business owner should strive for as much feedback from their clients as possible. Without it, how could you know whether your products or services should or shouldn't be improved upon. With Billdu's online invoices, your clients have the option of writing a review whenever they receive your invoice.
Without a doubt, modern invoices are here to stay and hopefully, cause the gradual "extinction" of paper invoices. The added functionality and effective management of paperless invoices will surely benefit anyone who decides to go this way. If you still don't believe in the obvious benefits of paperless invoicing, just try it for yourselves. Right now, right here and absolutely free of charge. Create and manage invoices anywhere and anytime, with Billdu.
Related posts