Even before the COVID-19 pandemic hit the world, more businesses were turning to digital technology for online invoicing and automated accounting systems. However, if there's ever been a time when online business practices have started to take off, it's been since the onset of the pandemic.
If you were one of those business owners who was still debating the advantages of moving from manual to automated invoices when the pandemic arrived, we're sure you no longer need convincing. While the pandemic has caused a massive disruption in the global economy, businesses are still trying to navigate the situation and finding ways to survive.
For those who have survived the fall-out since the onset of this crisis and for startups, it's been essential to find smarter ways to run your administrative tasks including issuing invoices. Managing your business cash flow has become crucial if you want to stay above water during the COVID-19 pandemic.
Small businesses are grappling with the challenges posed by operating in a pandemic environment and using online technology is one of the best ways to keep the ship afloat. If you're still exploring the option of installing automated invoicing processes for managing your business cash flow, read on to find out more.
What's Changed for Business Owners Operating in the COVID-19 Pandemic
Many business owners had to face the prospect of shutting doors, trimming down on their workforce, or finding innovative ways to keep going in a pandemic. Overnight, a rampant virus changed the way business owners could run their businesses.
The biggest change you faced may have been transitioning from a brick and mortar to an online business. Lockdown regulations forced the majority of companies to work from home. Whatever business you were running pre-pandemic, you were now made to find creative ways of keeping operations on the go in a completely different working environment.
With limited to no physical contacts allowed with clients, you may have had to rely on online sales. Social distancing has become the name of the game and every business owner suddenly found themselves even more responsible for the health and safety of both their employees and customers.
With more focus turned towards the cash flow of your business, it wouldn't have taken you long to realize that timely invoice submission was more crucial than ever before. If you were relying on the postal system or courier services to deliver manual invoices, you may discover your invoices aren't getting to your customers as quickly as they should be. The result? Serious delays in payments.
Another challenge has been managing the issuing of invoices. If you've had to cut down on your workforce, you now find yourself doing the administrative tasks once handled by an employee. Writing manual invoices, ensuring they get mailed or couriered, and then following up for payments are all extra work tasks you hadn't anticipated.
Managing Your Cash Flow During a Pandemic with Online Invoicing
With all of the abovementioned changes and others, small business owners like you are finding smarter ways to operate efficiently in the pandemic. Managing the cash flow and keeping it healthy is vital and invoice processing is one of the key administrative tasks that need to be performed regularly and professionally.
Online invoicing software helps many small businesses run their operations smoothly and this has become prevalent in the COVID-19 business environment. Automated invoice processing serves more than just making it simpler and more efficient to issue invoices. Online invoice software also helps with the following areas of your business:
Creation of professional invoices and other documents
Sending of invoices directly to your customers and contactless payments
Recurring invoices
Tracking of payments and expenses
Inclusion of the team and the accountant
Invoicing in different currencies and languages
Maintaining credibility with your customers
Let's talk about the benefits of using online invoices for small businesses operating in the pandemic environment.
The Benefits of Online Invoicing
Creation of Professional Invoices
An online invoice maker such as the one from Billdu gives you a range of invoice templates to work with. You can also include your business logo, contact details, and payment methods. Such customization features let you send out professional invoices that align with your brand. Your customers will know instantly where the invoice is coming from and what needs to be paid.
Creation of Other Documentation
An online invoicing system can also let you create proforma invoices, delivery notes, purchase orders, and estimates. Instead of fiddling with Word document or Excel spreadsheets, you can effortlessly draw up other documentation required for your business.
Send Invoices Directly to Your Customers
You no longer need to rely on slower or non-existent postal or courier services to deliver your invoices to your customers. Invoicing software allows you to send your automated invoices directly to your customers' mailboxes. And, you'll receive a notification when the invoice is in their Inbox and when they open the invoice.
Smooth Issuing of Recurring Invoices
If your business relies on monthly payments then issuing recurring invoices is essential to keep the monies coming in. Invoicing software has simplified this process and with a few clicks of the button, recurring invoices are sent out automatically. You can rest assured your customers are receiving their invoices on time, prompting them to make a speedy payment too.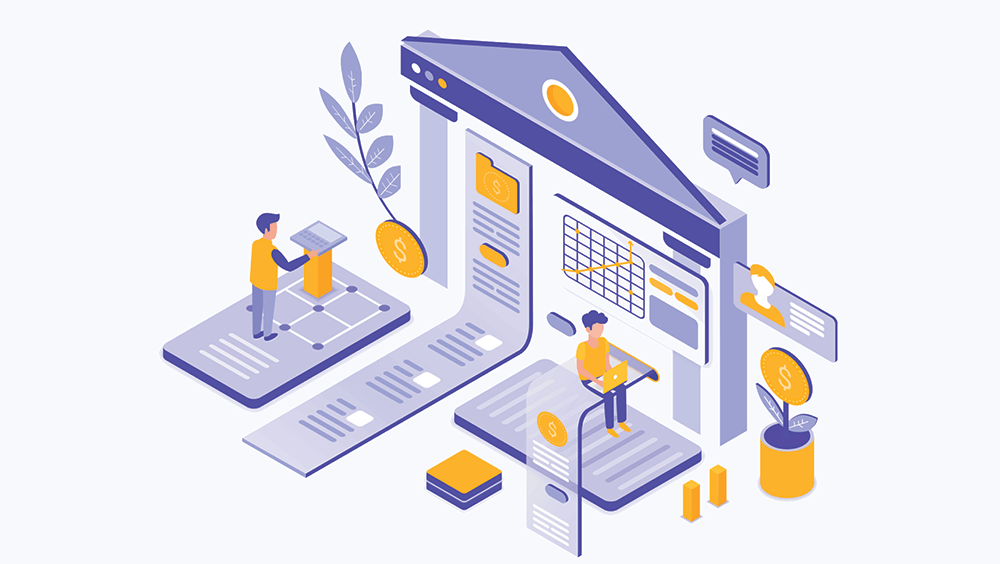 Contactless Payment Methods
With online invoicing, you can include the type of payment methods available. With our card payment options using Stripe, Billdu gives your customers an option of paying with their credit or debit card. By inserting a pay button on your invoice your customers can also choose to pay via PayPal.
Tracking of Payments
Once an invoice has been sent to your customer you'll know it's landed in their mailbox and been opened. Keeping track of payments becomes easier too with automated invoicing software. Detailed charts and reports tell you at a glance what income you have and who hasn't paid you. This allows you to chase up outstanding payments as soon as possible.
Keep an Eye on Your Expenses
Not only will you know your business income status but you can also keep an eye on your expenses with an online invoice processing system. Images of your receipts and bills can be snapped with a receipt scanner and sorted into easily-manageable categories. With both income and expenses captured in one place, you'll be able to understand how your business cash flow is performing.
Include the Team and the Accountant
Instead of managing all the issuing of invoices yourself, you can include team members on your automated invoicing system. You can also create invoices online and invite your accountant who no longer needs to rely on manual submissions for financial reporting purposes. This also means more accurate financial reports.
Simpler Invoicing in Different Currencies and Languages
Online businesses are not restricted to doing business in certain areas. Your business may have expanded to include other countries and it makes it so much easier to issue invoices using the currency and language of customers living in a foreign country. Online invoice software allows you to do exactly this which not only impresses your foreign customers but also allows for faster payments with less confusion.
Maintaining Credibility With Your Customers
Timely invoice submission with invoices that clearly detail the information impresses your customers. They know exactly what they're paying for and will be more inclined to make a faster payment especially if pay button methods are included on the invoice.
How Does Online Invoicing Keep You Safe During the Pandemic
COVID-19 regulations such as lockdown, social distancing, wearing masks, and sanitizing are all being strongly implemented to prevent the transmission of the virus. While this is essential for the health and safety of every person, the regulations have impacted how businesses operate in many ways.
Business owners are faced with handling their own safety as well as those of their employees and customers. This is where systems such as online invoicing become vital for keeping you and everyone else involved in your business safe.
But how does online invoicing keep you safe during the pandemic?
Keeps You Organized
An organized business is more likely to have a healthier cash flow which means your business is safe, financially. An automated invoicing processing platform helps you to not only issue invoices but to allocate reference numbers for easy accessing should they ever be an enquiry. You'll also be able to file your invoices in an orderly manner.
Online invoicing also means your accountant can manage the financial reports more efficiently, alerting you to any problems sooner rather than later. This prevents you from being surprised should your business cash flow take a knock.
The most crucial aspect of staying afloat during the pandemic is being financially secure and safe.
You and Your Workforce Can Abide by Social Distancing Regulations
Social distancing requires everyone to maintain a healthy distance of at least 1.5 to 2 metres apart. Instead of exposing you and your employees to constant face-to-face contact with your customers, online invoices allow you to send invoices directly to their mailboxes. This means you can abide by the social distancing regulations while keeping you and your workforce safe during the pandemic.
You're also respecting your customers' safety by letting them receive your invoices directly in their Inbox, minimizing any risk of coming into contact with a potential COVID-19 carrier. The same applies to the issuing of recurring invoices.
Online invoicing also limits the amount of times you or your employees have to go to the post office or engage with courier staff to deliver manual invoices.
Contactless Payments
By offering your customers the option of making a contactless payment, you're making it easier for them to stay at home while keeping up with their payments. This not only aids in social distancing but it also keeps your cash flow running smoothly, keeping your finances in a safe and healthy state.
With contactless payments, you don't have to worry about your safety as the business owner nor that of your workforce and your customers. Accepting online payments is a smart move every business owner should consider while operating during the pandemic.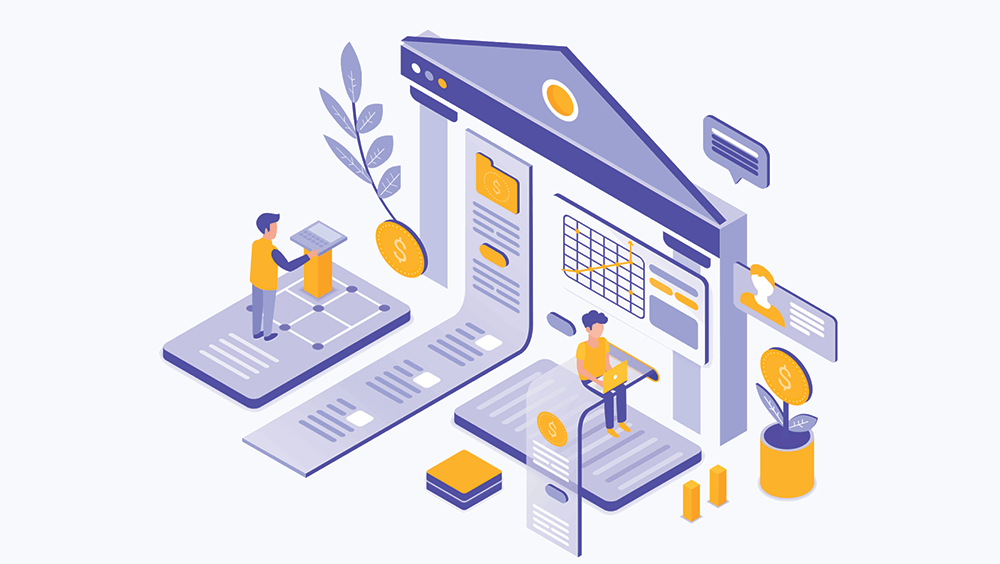 Keeps You Connected With Your Customers Safely
Online invoicing often allows you to send attachments with your invoices. This way, you can send personalized notes, newsletters, your latest special offers, or any other information related to your business. This keeps you connected with your customers in a safe way without exposing anyone to the risk of COVID-19.
A successful business relies on the loyalty of their customers and with personal engagement no longer possible, companies are having to find other ways to connect with their customers safely. Personalizing invoices and sending attachments is one of the best ways to keep this connection and loyalty from your clients.
Work From Home Safely
Mobile apps allow you to manage all your invoicing requirements safely from the comfort of your home office. You're no longer required to go into the office and do all your invoicing there. The pandemic has forced many businesses to operate from home and using Billdu's invoice app for both iPhone and Android mobiles simply makes issuing invoices a breeze.
The invoice app not only lets you generate invoices but helps you to keep a track of all your payments, build your own client list, and review charts as well as reports and statistics. With such convenience, you can have peace of mind you're safe while keeping up to date with all your business transactions.
Final Thoughts
Keeping safe during the pandemic is at the forefront of everyone's mind including business owners. By being smart with business practices and taking advantage of tools such as online invoicing software, you can rest assured you and your employees and customers are safe at all times.
Contact our team at Billdu today and discover how online invoicing can help you navigate a changed business world currently operating in a pandemic. Keep your business afloat with automated invoice processing and know that your business is financially safe as well during the COVID-19 pandemic.