Many people considering starting a one person business know the daunting task that is ahead of them, but they believe the risk is worth the reward. How do you get your business off the ground, and how do you attract the big clients you need to grow?
Showing your prospective customers that you can deliver on your promises with your one person business is critical, especially if you're trying to justify premium fees or prices for your services. When it's just you, working in a one man business from your home, this can be challenging. The good news is that there are tricks you can use to make your business seem bigger than it is and polish your professional image.
Starting a One Person Business – The Essentials
No matter if you plan to add employees or work entirely by yourself, the following essentials can help you get your business off the ground.
1. Choose the Right Business Form
In a single person business, the IRS will treat you as a sole proprietorship. Choosing a different business form can make your one man business eligible for valuable tax and legal advantages. For example, many people find registering their business as a limited liability corporation (LLC) is the right choice.
Registering as an LLC protects your personal assets from being a liability if anyone were to bring a claim against your business or sue you. You can claim business losses and profits on your personal tax returns each year. This gets rid of a lot of the paperwork involved in registering a traditional corporation.
2. Write Your Business Plan
Just because you're starting a one person business doesn't mean you can do it without creating a business plan. It's critically important that you set up a business plan that outlines your goals and how you'll reach them to save money and time. A business plan can also help you see potential problems and take steps to fix them before they turn into enormous headaches.
3. Create Your Business's Website
Your website is your business's face. Essentially, it helps you present the best professional image possible to any potential clients. If you want to give the illusion that your business is more extensive than it is, this website can help.
For example, it's easy to put contact information for different departments like accounting, sales, and customer service. These different department contact options give anyone who looks at your website the impression that you have several employees. In turn, this can build confidence in your capabilities.
4. Set Up a Bank Account For Your Business
Although there's only one of you, you must keep your personal and business finances separate. This separation will save you a lot of hassle at tax time, and mixing the two can even get you in legal trouble.
Open a separate business bank account, checking account, and get at least one business-only credit card. It'll save you from problems with the IRS, and it makes record-keeping much more manageable.
5. Start Managing Your Time Effectively
There are 24 hours in a day and one of you, so make the most of each hour you work. Break down all of your business goals into small steps to help you make steady progress. Figure out when you're most energetic throughout the day. Are you a night owl or a morning person? Depending on your answer, this is when you want to schedule your most important tasks because you're at peak performance levels during this time.
6. Take Advantage of Technology
Take advantage of the dozens of pieces of technology that can help your business run smoothly. For example, uploading all of your critical business documents into cloud storage allows you to access them anywhere you see fit. Software like Billdu can help you track your expenses, accept payments, generate invoices, and much more.
Depending on your single person business, you could even set up an app. If you walk dogs for a living, let customers book your services on their phones. An app adds a layer of convenience to your business that can draw new customers to you.

7. Consider Hiring Help
Yes, your end goal is to be a one person business. But sometimes, help is required. There are two types of duties you can consider delegating. The first type is the low-value tasks relevant to the time they take, like sorting email, scanning documents and organizing them, or scheduling meetings. The second type is things you don't excel at like bookkeeping, managing your SEO, or designing a logo.
If you decide to get outside help and delegate tasks, decide how much you'll pay. To do this, you'll have to know how much your time is actually worth. Say you're starting a virtual assistant business that bills $100 per hour. It's worth your time to enlist someone to do your bookkeeping and pay them $20 an hour because that gives you more time to work on billable tasks.
Tricks to Make Your One Man Business Appear Bigger and Look Professional
Looking professional and bigger than they really are present significant challenges for small businesses. However, there are simple tricks you can use to start building confidence with your customers from the first time they stumble on your website.
1. Update Your Logo
If you have an existing logo, take a good look at it. Is it compelling, accurate, and an attractive showcase for your business? Sometimes, a few minor tweaks to your typography, brand colors, or composition is everything you need to refresh and update it. If you don't have a logo, it's time to create one.
People who are still deciding on investing their resources and time into a logo, remember that this part of your business is so much more than a website or business card. You can't send out generic invoices in Excel or Word if you want to look professional. Every form you send out to your business associates and customers should bear your logo because it helps establish trust.
2. Have Professional Billing
Your one person business should bill like a professional business. Billdu allows you to send out professional bills in single and recurring transactions. Once you create your account, look to the left side of your dashboard. If you click on "Documents," you'll be able to create and send out estimates, invoices, purchase orders, delivery notes, and more.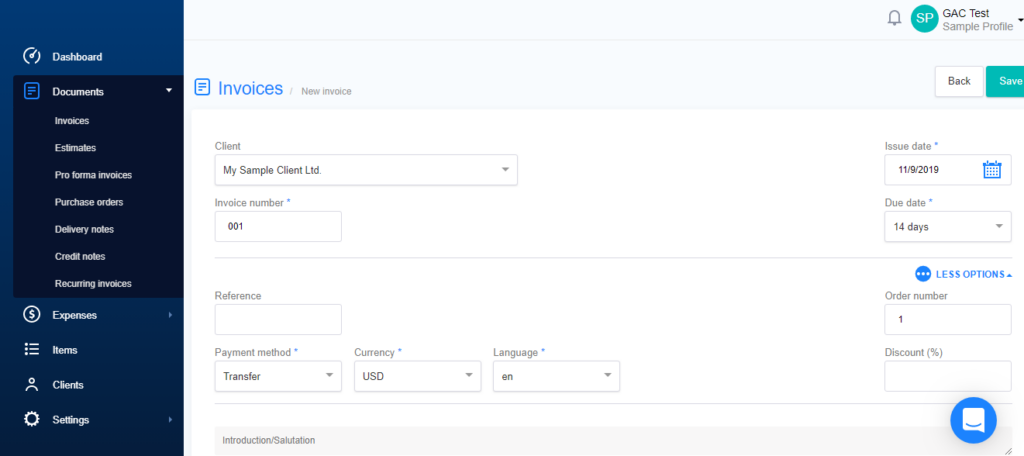 Insert your information, and Billdu will generate a professional invoice. If you have a logo, you can insert it and save it, so it automatically shows up on every correspondence you send out.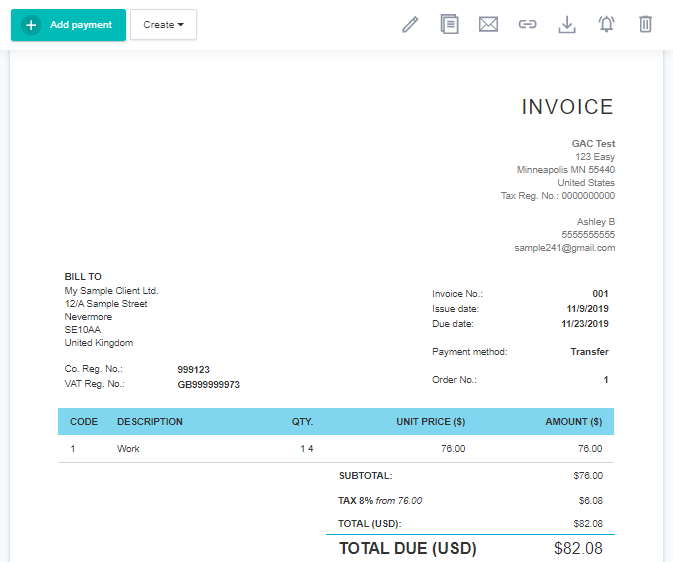 You can set Billdu up to automatically share it with your accountant or an app. The dashboard keeps track of all of your invoices and expenses, so you can tell exactly what they are at a glance. Once your customer pays you, you can update the invoice accordingly.
3. Embrace Social Media
Some of the first places customers go to see how credible a one man business is are social media channels like Facebook, Twitter, or LinkedIn. You want to create, manage, and update content for all of these channels along with filling in your business information. Since this can be time-consuming, focus on one or two at first.
If you're offering a professional service, focus on engaging and updating industry groups on LinkedIn. For companies selling beauty products or fashion accessories, embrace Instagram, and striking visual content. Include links to your business in your platform profiles.
4. Collect and Showcase Testimonials and Reviews
Good reviews and recommendations are instrumental in helping any new business grow. However, happy customers are busy with their own lives, and they may need a small nudge to leave you feedback.
The goal is to make it as easy as possible for them to leave reviews and recommendations on your business listing or social media page. Check-in with them through email with a quick link to the review area. At the very least, make it a point to collect phone numbers and names of happy customers who are willing to vouch for your business if needed.
One Person Business Ideas
There are hundreds of ventures and niches you can use to start your new one person business. You want to love what you do, so doing research and founding a company that aligns with your goals and likes is critical. A few one person business ideas include:
1. Virtual Assistant 
With technological advances, it's easy to do secretarial work from the comfort of your home. Virtual assistants are more economical for businesses to hire than on-site, full-time employees. You can book travel, perform receptionist duties, and handle everything your customers may need from your home office. Depending on the industry and your experience levels, you can earn between $20 an hour up to $100 an hour.
2. Pet Sitting or Dog Walking 
If you have a love for animals, pet sitting or dog walking is an excellent one person business venture. When people are at work or on vacation, you can take care of their pets. Make sure you get your pet CPR certification and pet first aid certification so people know they can trust you with their pets. Dog walkers charge around $20 per hour, but it depends on your location. Pet sitting is typically about $30 per day.
3. Consulting or Freelance Work 
If you excel in one particular area, you can use your knowledge to work as a consultant or a freelancer. Many businesses can't or don't want to commit to full-time employees for copywriting, social media management, or web design and development. If you have past experience in these areas, you can sell them your knowledge. What you charge depends on your speciality, but freelancers who excel in their niche can make a great living.
4. Residential Cleaning Services 
Cleaning other people's homes or businesses can be lucrative. Many people are willing to pay hundreds of dollars for a clean house. It's hard work, but your startup costs are relatively low. As you start to take on more and more clients, you can hire new cleaners to help expand your company. You'll need the right equipment like a vacuum and a host of cleaning supplies, but you won't need to invest in office space.
5. Food Trucks
Food trucks have exploded in popularity in recent years. Many of them drive around and sell things like ice cream, souped-up grilled cheese, speciality sandwiches, and comfort foods. If you love to cook and share your food, investing in a food truck is a great way to start your one person business.
6. eCommerce Shop
It's extremely easy to start your own eCommerce shop today. You don't even have to be able to code your website. There are platforms that do it for you. You can sell knick-knacks, crafts, t-shirts, or jewellery. Dropshipping is another one person business idea where you don't even have to have the items on-hand to sell them.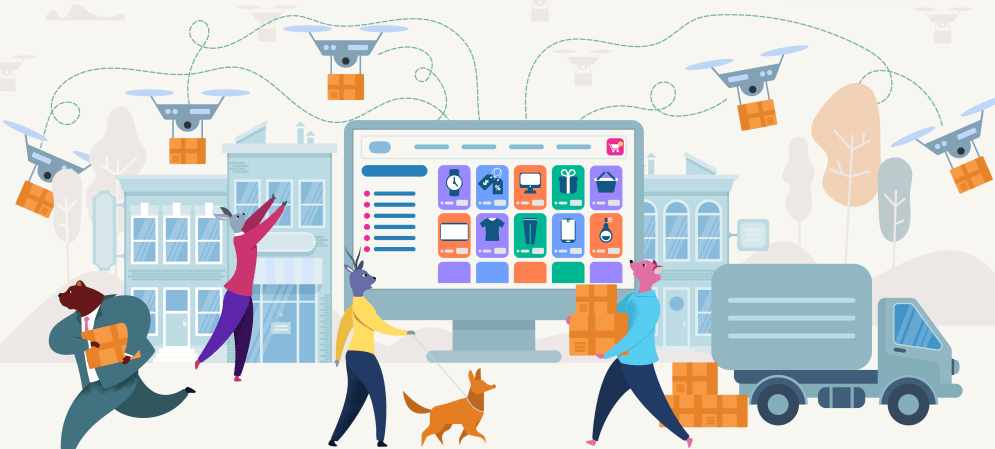 7.  Tutor
Tutoring people is an excellent way to make a good amount of money from your home office. Most websites require you take and pass a knowledge test before you can tutor anyone. Once you do, you get so much per hour tutoring on subjects you know and understand. You can tutor around your schedule at any time that makes sense for you.
Register for a Free Trial with Billdu Today!
When you're starting a one person business, you must start on the right foot. Billdu can help with our innovative software. We'll help you track your expenses, create professional invoices, and give you access to your documents from your phone with our app.